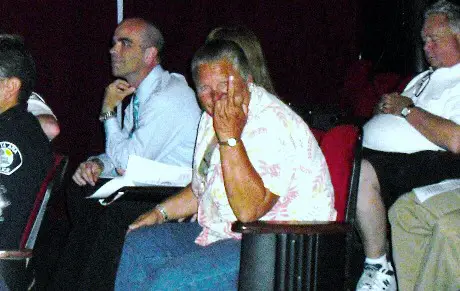 Unethical behavior is abundant in Santa Ana politics…
The Santa Ana City Council is holding a meeting on Dec. 6, at 5:30 pm, to review the "Code of Ethics," which voters passed when they voted for Measure D, which extended Council term limits.  The Council appointed a committee of three Council Members, including Mayor Pro Tem Claudia Alvarez, Vince Sarmiento and Sal Tinajero, to conduct this review.
Alvarez has since backed out – in the wake of the Code being used by Council Members David Benavides and Carlos Bustamante to try to punish her after she made a bad Hitler analogy in referring to controversial Downtown Santa Ana landlord Irv Chase.
None of the other Council Members, including Benavides and Bustamante, want anything to do with the Review Committee.  I can't blame them.  The Code of Ethics was designed to muzzle bloggers who were put on City Commissions.  Ironically it is now being used by the Usual Suspects to attack Santa Ana's Council Member.  And that obsessed Long Beach blogger has written not one but two posts about the Santa Ana Code of Ethics Review Committee.  Good grief! Continue reading→