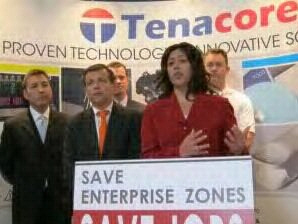 Santa Ana Councilwoman Michele Martinez made an interesting announcement this morning on her Facebook page, "Good Morning! I wanted to share some great news with all of you. In the next week or so I will officially declare my candidacy for the 69 Assembly District. Michele Martinez."
I have been tracking this story for weeks.  For awhile it looked like Councilman Vince Sarmiento was going to run but his wife put the kibosh on that.  Then it looked like Councilman Sal Tinajero was going to run – but now it is Martinez who is going to run for Assemblyman Jose Solorio's 69th Assembly District, when he terms out in 2012.
Martinez is the most liberal member of the Santa Ana City Council.  She has grown up a lot since first getting elected, as an underdog, back in 2006.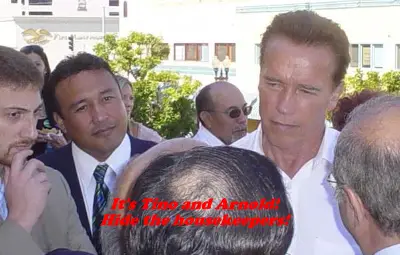 If you recall, Martinez ran against a whole bunch of candidates including Mayor Miguel Pulido's pick, an undercover Republican named Tino Rivera and former Parks and Rec Commissioner Tish Leon.  The candidate who almost won Ward 2 that year was Com Link Chairman Evangeline Gawronsky.  Martinez beat her by less than 800 votes, according to Smart Voter.
Food for thought – if Pulido had backed Gawronski instead of Rivera, who went on vacation in Hawaii DURING his campaign, it is likely that Martinez would have lost the election.
One more Rivera story – I ran into Rivera's wife Bertha at a Com Link meeting.  Boy was she angry.  I remember she told me that Tino was going to win and then I would be shut out of City Hall, or something whack to that effect.  Well, we know how that worked out.  Where is Tino today?
As for Martinez, she really is a great role model for young ladies in Santa Ana.  Martinez grew up in rough circumstances and she also had to contend with dyslexia, but she was saved by teachers and principals who mentored her through the rough times.
She graduated from CSUF, I think last year, and is now planning on getting a Masters degree in public health, if I recall correctly, but that my have to be put on hold as she is definitely headed for Sacramento.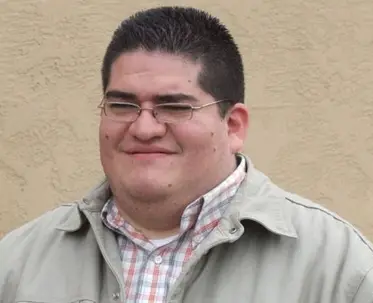 The only guy standing in her way is OC Labor's Political Director, Julio Perez.  Remember when Dick Cheney was supposed to find someone to serve as George W. Bush's Vice President – only to pick himself?  That is Perez.  Well, now that a very liberal, very pro-union Democratic candidate is in the race it is time for Perez to get out of the race.  Why waste labor money fighting someone who is already on your side?
I would by the way back Perez 100% if he were to challenge Republican O.C. Supervisor Janet Nguyen instead.  But he won't.
So Perez is going to waste a ton of labor money trying to defeat Martinez – and I guarantee he won't come close.  His base is in Anaheim, not Santa Ana.  He has never run for anything before.  His campaign is D.O.A.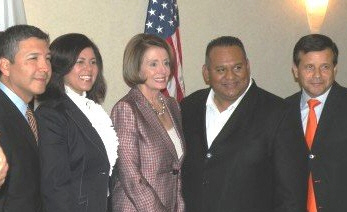 Martinez may be young but she will do a great job.  She has worked hard in NALEO (the National Association of Latino Elected Officials) and in the Southern California Association of Governments (SCAG).  Martinez knows Mayors and Council Members all over the state and all over the U.S.
Martinez may be a liberal but she also knows how to sound moderate when she has to.  Click here to read her campaign statement from her 201o Council reelection campaign.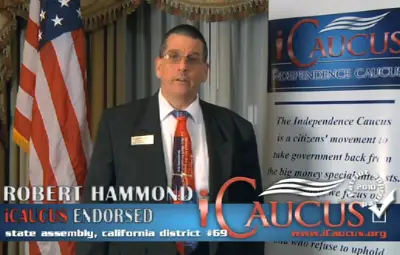 A friend of mine asked me today, what about the Republicans?  What about them?  There candidate in 0210, Robert Hammond, got less than 35% of the vote, according to Smart Voter.  The 69th won't be going red anytime soon.
What will really be interesting is who will be appointed to replace Martinez when she moves on to Sacramento?  My money is on former Councilwoman Lisa Bist.  I think she will be coming back to the Council and Measure D ought to let her run again in 2014.