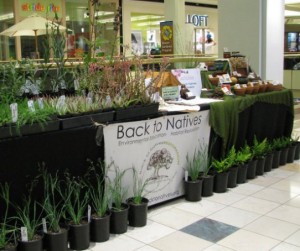 Join Brian Maddock from Back to Natives this Saturday, August 13, from 1-4PM, to learn about creating an edible landscape using Native Plants and other non-invasive foodplants that compliment Natives. Participants will learn about the biological relationship between plants, microorganisms, and soil; and discover how to create a harmonious system that recycles waste and adds nutrients to the soil. Homeowners that understand these systems possess the ability to maintain a sustainable food source in their own back yard.
The program will be held at the Santiago Park Nature Center at 600 E. Memory Lane in Santa Ana. For info send an email to info@backtonatives.org.  Fee: $15
How to Register: Simply reply to this email and let us know you are coming. Fill out the registration form, which you can bring in on the day of the program with payment (cash or check made out to Back to Natives).
Space is limited. Register Today.