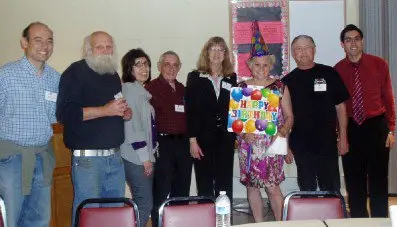 Connect to Council is holding what they call a "Resource Event" on Wed., Sep. 28, at 6 pm., for the neighborhoods in Ward 6, which include:
Riverview West
Windsor Village
Morning Sunwood
Thornton Park
Summerfield Homes
Metro Classic
Republic Homes
Sunwood Central
Rosewood Baker
South Coast
Centennial Park (south of Harvard)
The meeting agenda includes:
Code Enforcement updates and discussions
How can the schools and neighborhoods work together?
What are the plans for the heavily congested streets around our neighborhoods, including Harbor Blvd?
The meeting starts at 6:00pm with a "Meet and Greet." The program will run from 6:30pm to 8:00pm. The event will be held at Jim Thorpe Fundamental School (Multi-purpose room), located at 2450 West Alton, in Santa Ana.
Ward 6 is represented by Sal Tinajero, an award-winning public school teacher and debate team coach. Click here to read his bio. He has not confirmed that he will be at this meeting.
Connect to Council is run by a Republican, Connie Hamilton. She is a known ally of OC GOP Central Committee member Thomas Gordon, who was thrown off the Santa Ana EPIC Commission a few years ago, by the Santa Ana City Council. Gordon tried to run for Ward 6 last year but he failed to collect enough nominating signatures – and even his own signature was thrown out by the Santa Ana City Clerk, due to discrepancies.
For More Information Call: 714-557-3812 (or 714-836-1507 para Español).