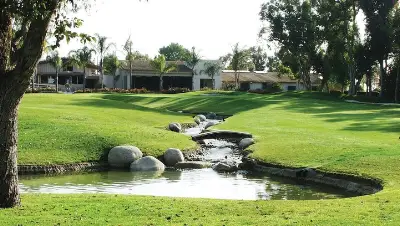 The Santa Ana Chamber of Commerce presents their annual AT&T Golf Tournament on Monday, September 26 at the Santa Ana Country Club, which is located at 20382 Newport Boulevard, in Santa Ana.  Proceeds from this event will benefit the economic programs of the Chamber.
The Santa Ana Chamber of Commerce has been working for over 120 years to improve the economy of Santa Ana and Orange County.  This has included training programs for a skilled workforce for the future and as well as ongoing business advocacy, education and networking programs.
This event will be a great day to play golf, meet some of your business peers and join us in raising needed funds to keep the voice of the Chamber strong. They also anticipate having some great getaway vacation trips and other items available at their auction during our after-tournament reception.
The Chamber of Commerce is also asking for donations for their auction or raffle prizes from your business for their event. For more information, please click here or refer to the attached FLYER  and Donation Form for additional information.