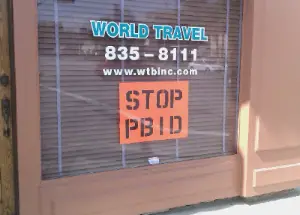 The city of Santa Ana "appears to be in violation of state law" in the way it formed its downtown business improvement district, says a report released Thursday by the Orange County Grand Jury, according to the O.C. Register.
"Monies collected from the improvement district appear to have only benefited a few and have not resulted in a direct benefit to the assessed property as required by California law," the grand jury said.

"The primary influences promoting the changes to this consistently historical area were the developer on the one hand with resistance by the cultural traditionalists on the other, with the latter being forced to pay for the changes which they vigorously opposed," the report said.
The report also highlighted the fact that only three groups of developers got hundreds of thousands of dollars from the City of Santa Ana for "facade improvements" to their buildings and this same cabal now controls the entity created to administer the PBID funds – Downtown, Inc.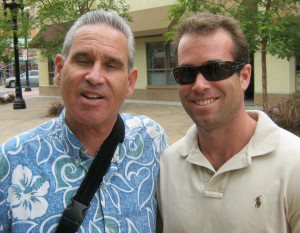 The report pretty much rips landlord and developer Irv Chase, who Santa Ana Mayor Pro Tem went after due to his actions, which she deemed to be "ethnic cleansing."  She erred by comparing him to Adolf Hitler, but she was right about his behavior – and now the O.C. Grand Jury is siding with her.
"The report also leveled criticism at the City Council for failing to handle complaints and proposals from property owners, who "were being assessed monies that were being used to change the identity of the very area that they had long cherished," according to the report," according to the L.A. Times. 
Santa Ana City Manager Paul Walters has directed the Santa Ana City Attorney to respond to the Grand Jury's report, which they must do within 90 days. 
The O.C. District Attorney is going to refer this case to the State Attorney General, as Mayor Pro Tem Alvarez is a Deputy District Attorney here in Orange County.
I am told that Santa Ana Council Member Sal Tinajero is going to put the PBID on a future City Council agenda.  There is no doubt about it.  Former Santa Ana City Manager Dave Ream played fast and loose with the state's rules regarding PBIDs and as the Grand Jury has reported the process that put the PBID in place was fatally flawed.  It needs to be overturned, the sooner the better.
Click here to read the report for yourself.