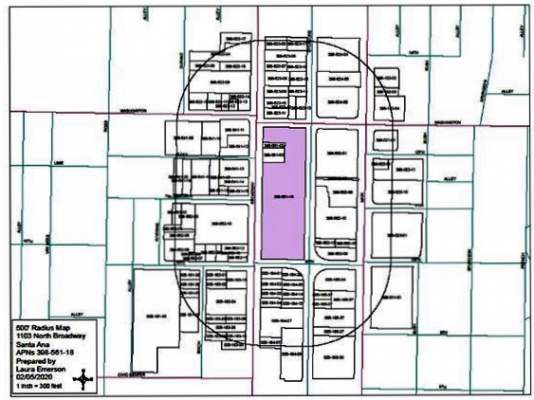 The One Broadway Plaza project is being revived by owner/developer, Michael Harrah.
Proposed as a 37-story office tower in 2003, the project also includes an 8-story parking garage, all located at the northeast corner of Broadway and 10th Street.
Since its entitlement in 2005 by the City, the developer has been unable to lease a sufficient portion of the 550,000 square feet of space to justify its construction.
With the boom in new apartment construction, the builder is now requesting that the City Council allow him to convert 14 floors of office space to 327 rental apartments, to make the 550′ tall tower project viable.
Making the project a mixed use tower is a great idea! This means many tenants may opt to live and work in the same tower, greatly reducing traffic.
A meeting to discuss the revised project is planned for February 19, at 6 PM, at the Original Mike's restaurant, located at the southwest corner of Main Street and 1st Street, at 100 S. Main Street.