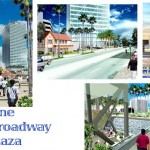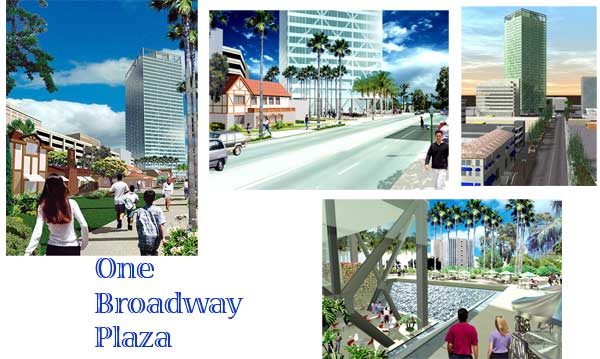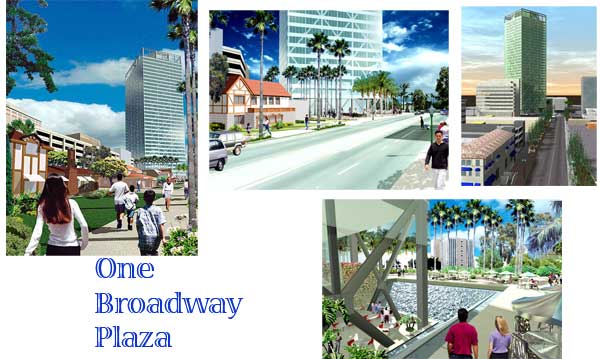 Construction on the tallest building in Orange County is expected to begin this fall just north of the Civic Center in Santa Ana.
One Broadway Plaza, which has been in the planning stages for 6 years, is a 37-story, 530,000 square foot office tower that will rise 493 feet from the corner of 10th Street and Broadway in midtown area of the City.
The building, which will be a gateway to the downtown urban center of Santa Ana, will include a 9-level, 2,500 space parking garage.
The Santa Ana City Council removed four conditions in the development agreement that will allow work to start on the tower by the end of September, said Jay Trevino, executive director of the city's Planning & Building Agency.
No leases have been signed yet but Trevino said the building will be ideal for professional tenants such as law firms and financial institutions that want to be close to the city's government center with its state and federal courts.
Santa Ana residents will have an opportunity to apply for the estimated 2,900 construction jobs and large number of full-time jobs created by tenants in the building.
"Our City Council was interested in the job creation potential of a project like this," said Santa Ana Councilmember Sal Tinajero. "They also wanted to make sure that local residents would have a good shot at those jobs whose openings will be posted at the Santa Ana Work Center."
One Broadway Plaza is just a few blocks north of the Station District, a 94-acre project that will include new homes, stores and restaurants that will be built between the city's train station and its downtown Civic Center.
The Santa Ana Boulevard corridor is a key link between the I-5 freeway and Downtown and will also serve as a major transportation link for the planned Go Local street car system.