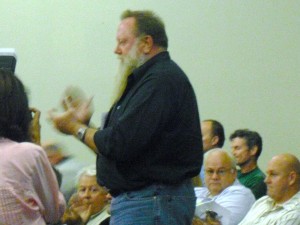 "The California Supreme Court has declined to hear an activist group's lawsuit to block construction of One Broadway Plaza, a planned 37-story office tower near downtown Santa Ana," according to the Voice of OC. 
The Coalition for Accountable Government Ethics (CAGE) had sued to stop developer Mile Harrah from proceeding with the project, arguing that the Santa Ana City Council illegally removed a condition that Harrah lease 50 percent of the building before beginning construction.
 Who is involved in CAGE?  Orange County employee Jeff Dickman is one of their leaders.  They also appear to be affiliated with failed Santa Ana mayoral candidate Alfredo Amezcua's SACReD group.  These people are full on Usual Suspects.  They were previously punked by an Appellate Court.
How much Santa Ana taxpayer money has CAGE wasted?  Lord only knows.  The shame of it is that the OBP project will create thousands of jobs and have a huge impact on our local economy.  Why sue to stop it?  That is ridiculous.
Let's hope this is the end of CAGE!