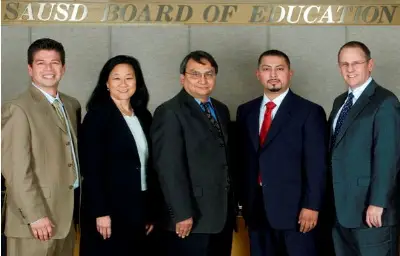 The Santa Ana Unified School District (SAUSD) is one of nine Orange County school districts that "have filed preliminary spending plans indicating they might not be able to meet their financial obligations over the next two years, part of a group of 137 districts statewide that the state considers to be in "financial jeopardy,"" according to the O.C. Register.
Although many districts have plans in place to absorb this worst-case scenario, nine of the county's 28 districts don't know yet where they'll achieve the necessary savings, and thus filed interim budget plans in December with a "qualified" certification. The state Department of Education characterized these districts Thursday as being in "financial jeopardy."
This admission comes on the heels of an insider report we posted regarding the SAUSD's loss of Quality Education Investment Act (QEIA) funding – which may be millions of dollars.
"You'll see layoff notices going out to teachers in the districts with 'positive' certifications as well," Oragne County schools Superintendent Bill Habermehl said.  "Almost every district will have layoffs. That's the only way they can balance their budgets."
When is the SAUSD administration or the SAUSD Trustees planning to tell parents about this? 
The SAUSD Trustees do not list their contact information on the SAUSD website, so here is how you can contact them: