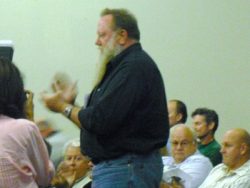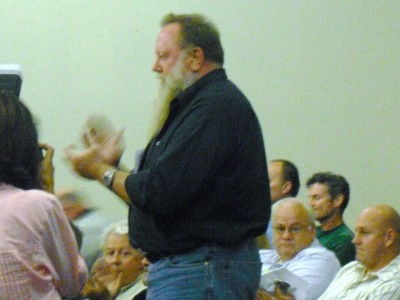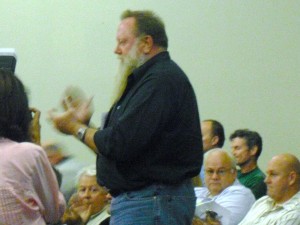 Mike Harrah's victory was a victory for Santa Ana's working families
Mike Harrah sat quietly with his friend Gil Marrero as the Santa Ana City Council began their One Broadway Plaza Public Hearing tonight.  His fate was entirely in the hands of the City Council.  Around him sat dozens of union members – most of them residents of the City of Santa Ana.
In all, 35 people turned in speaker request cards.  One by one, Mayor Miguel Pulido began to call their names.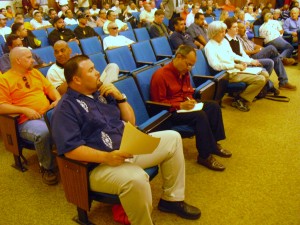 The opponents to the amendments that Harrah was seeking with regard to his One Broadway Plaza development were all white, with one exception.  They included a plethora of Usual Suspects.  One by one they crept to the microphone and lied.  One after the other they piled on the misinformation.
They lied about the developer agreement having to be put in front of the voters.  The City Attorney quickly debunked that fraudulent claim.
The No Coalition said Harrah wasn't going to hire union members to build the OBP tower.  Lie.  He agreed to a union-only project labor agreement way back in 2005.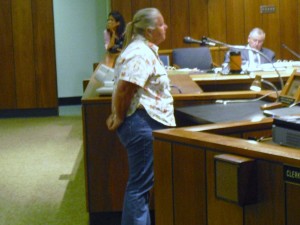 Debbie McEwen, who led the charge to install illegal traffic barriers in the French Park neighborhood – to keep the Mexicans out – actually brought that episode up during her comments.  However she didn't talk about how the ACLU sued her and forced the City to remove the barriers.
They lied about the city doing nothing to help the surrounding neighborhoods.  Mayor Pro Tem Claudia Alvarez later corrected that by reminding folks that the development agreement does include a lot of upgrades to surrounding streets.
They screamed about Harrah wanting to use City Redevelopment money – but the Alvarez said she was striking that amendment from her motion.  And her colleagues all agreed.
One of them went ballistic over the supposed danger to students at the Orange County High School of the Arts.  Pulido made sure to note in his comments that OCHSA is in Santa Ana because Harrah helped bring them to town.  And Pulido's own son goes to OCHSA.  Pulido said he is quite safe.
Alvarez also moved to ensure that Harrah would hire local workers, adding that language to her motion, and any business that opens up in the OBP tower will have to post job listings in the Santa Ana Work Center.
Mayor Miguel Pulido and Mayor Pro Tem Alvarez, as well as Council Members Sal Tinajero and Vince Sarmiento made great closing comments.  Then they voted – unanimously, to approve Alvarez' motion accepting the revised amendments.  Council Member David Benavides was not there.  He walked out due to a fishy conflict of interest.  Council Members Michele Martinez and Carlos Bustamante were each out of town.
The Usual Suspects and their allies were utterly defeated.  It was an epic fail.
I don't know if Harrah will be able to build OBP, but I wouldn't bet against him…