Don't see your Santa Ana Summer Youth Activity listed below? Send us your new Youth Activity information by clicking her@e.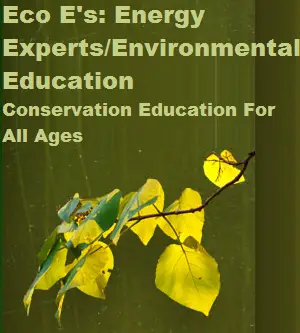 Summer Ecology Day Camps for youth ages 7-14, Presented by Béa Tiritilli (Eco E's Founder) and Jorge Vera
Students in this camp will learn the fundamentals of ecology as they explore habitat of the Santiago Park Nature Reserve on the Santa Ana-Orange border. This reserve hosts a diverse ecosystem which includes native plants, riparian woodlands, a natural creek, and all sorts of wildlife, including squirrels, rabbits, raccoons, owls, songbirds and more! The lead instructor is an experienced, credentialed science teacher and wilderness guide. Student-teacher ratio will be no more than 10:1.
Topics covered will include: introduction to the local native ecosystem; basic scientific and ecological principles; examination of microscopic organisms in the park and its creek; conservation importance (energy, water, resources); and reasons and ways to avoid pollution while protecting wildlife. Learning will also include nature-themed games and crafts. Students will hike up to three miles per day during their explorations, so weather-appropriate clothing, sunscreen, and sturdy shoes are essential.
Sign ups for this camp are handled via the City of Santa Ana's Parks & Rec. Dept.: http://www.ci.santa-ana.ca.us/parks/LeisureClasses.asp
You don't necessarily need to download the entire brochure to register for this camp. Here's a link to the registration form: http://www.ci.santa-ana.ca.us/parks/documents/RegistrationForm.pdf
The brochure's description of my class is here: http://www.ci.santa-ana.ca.us/parks/documents/SantiagoParkNatureReserve.pdf
Cost: $90 per student per week.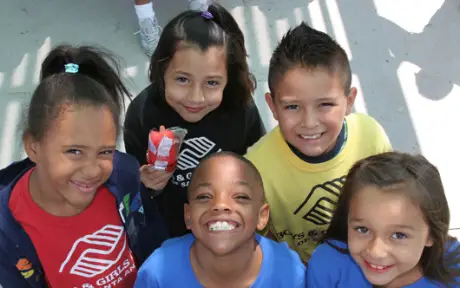 Our mission is to promote the positive and healthy development of youth, especially those from disadvantaged circumstances, by providing services that build the skills, civility and self-confidence necessary to succeed in a competitive world.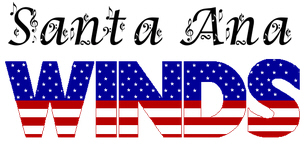 Join the Santa Ana Winds
The Santa Ana Winds, we are a competitive marching youth band based in Santa Ana, CA since 1971. We perform in parades around California and put on concerts throughout the year. We follow the belief that musical education should be affordable to all students.
Our goal is to teach our community's youths honor, courtesy, and respect through comraderie and music.
For more information pertaining to the Santa Ana Winds, please visit our website www.sawinds.org and/or our face book page, The Santa Ana Winds Youth Marching Band.
If you have any questions and/or concerns please feel free to contact me via phone at 714-658-6347 or via email toobah1202@yahoo.com.
Anna M. Sintora, Co-Director, Santa Ana Winds Youth Band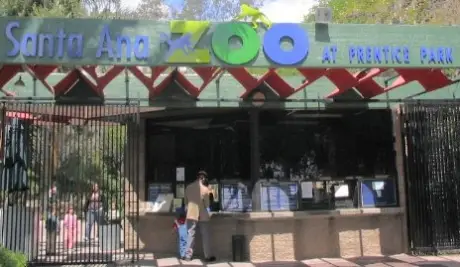 Fun in the Summer!
Join us for a fun, activity-filled summer in Santa Ana!  The Zoo has special summer weekend hours: gates are open until 6:00 pm on Saturdays and Sundays. Zoo is free for residents the third Sunday of the month (June 18, July 16, August 20). Proof of Santa Ana residence required. Watch the zoo babies grow up: recent births include several endangered monkeys and a baby anteater! Enjoy the Sunset at the Zoo concert series: bring a picnic dinner and listen to live music after hours (June 12, 26, July 17, 5:30-7:30 pm). Train and carrousel rides and free animal shows on the weekends! Call 714-836-4000 or visit the zoo website www.santaanazoo.org for more information.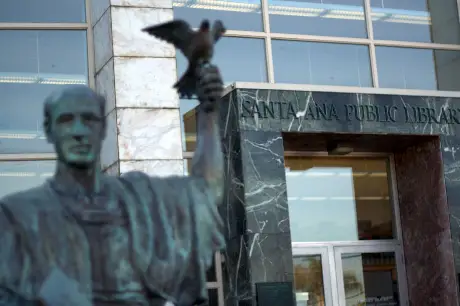 The Santa Ana Library is kicking off its Summer Reading Program: encourage your children and tweens to read over the summer by signing them up today! Learn job search skills and employment readiness in the Skills to Work Program, bilingual workshops will be held for adults, concluding with a job fair. The Summer Volunteer Institute is great experience for teens who want to assist with programs and workshops for residents of all ages.  Call 714-647-5250 or click here for more information.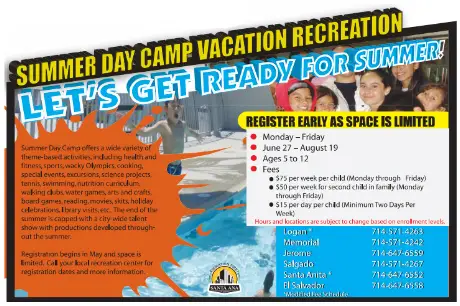 Parks and Recreation center pools are the perfect place for your family to stay cool and fit: sign up for Swim Lessons, Aqua Fitness, Jr. Lifeguards, or drop by for open Recreation Swim. Summer Day Camp Vacation offers sports, excursions, arts and crafts, and more for your 5-12 year old: Mondays through Fridays, register today (June 27-August 19). Sign up for Leisure Classes, some new additions include: Youth Dance Classes, Science Lab, Electric Bass guitar, Jewelry Making, Knitting, and Mixed media arts. Call 714-647-5307 or visit our website at www.santa-ana.org for more information.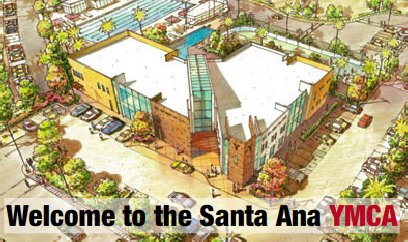 The Santa Ana YMCA is kicking off summer by launching Parent's Date Nights and Family Fun Nights this month.  Bring your entire family down to the Y for a night of movies, swimming, soccer, basketball, bounce house and BBQ all under the stars!
The cost is only $10 Per Family, on Saturday – June 18th, 2011, from 6:00 – 10:00 p.m.  Additional Family Fun Nights will be held on July 23 and August 13.  Be advised that space is limited.  Please enroll in advance.
Contact Jack R. Salseda, Director of Operations, at the Santa Ana Family YMCA & YMCA Community Services, located at 2100 Alton, in Santa Ana.  Main Office: 714-444-4004.  Direct: 714-852-6004.  Cell: 714-293-5607.  Email: jsalseda@ymcaoc.net. Website: www.ymcaoc.org.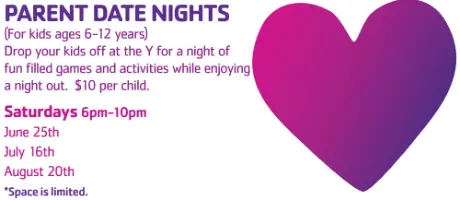 Also, the Santa Ana YMCA will host Parent Date Nights starting on June 25 and continuing on July 16 and August 20.
Drop your kids, ages 6 to 12, off at the Santa Ana YMCA on Parent Date Nights, from 6 – 10 pm, for a night of fun-filled games and activities.  Cost is only $10 per child.  Please enroll in advance!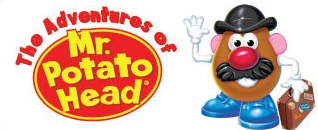 Discovery Science Center – The Adventures of Mr. Potatohead
Don't miss The Adventures of MR. POTATO HEAD, a new interactive exhibit coming to Discovery Science Center May 28 through September 11, 2011.
The much-loved MR. POTATO HEAD character will lead young visitors and parents on a number of fun and educational adventures. From trips to outer space to jungle safaris and archeological digs, each activity will provide children with engaging learning experiences.
Meet & Greet With Mr. Potato Head
Don't miss your chance to meet and take a photo with Mr. Potato Head!
Meet & Greet Times: Saturdays, Sundays & Holidays through Sept 11*
11:30am, 12:30pm, 2:00pm, 3:00pm
Interactive Play Areas
Welcome!
The fun begins with an awe-inspiring collection of MR. POTATO HEAD parts and accessories as well as an anthology to depict the character's wild adventures. See yourself wearing different hats at future careers in the "What's Ahead for You?" activity, sponsored by Manpower Inc.
Space S.P.U.D. (Space Potatoes United for Discovery)
Join Commander MR. POTATO HEAD aboard the S.P.U.D. space station, where you'll learn about repair and maintenance to the station. Sit inside and control your journey from the commander's chair, use the intergalactic translator, explore the galaxy and conduct experiments at the isolation glove box.
SPUD Quest
While on an archeological dig in search of the statue of King Tato, you must decipher "tatoglyphs" and solve mazes to find the statue's secret caché. Use special maps to explore the treasure chamber and excavate the dig site to uncover fun artifacts from the King's past, while reconstructing the King's crown and weighing the discoveries in MR. POTATO HEAD's research tent.
SPUD Overboard
Ocean explorer Jacques Coustato will guide you on an underwater adventure to build fanciful reefs, meet a friendly octopus and wise clam, and enjoy simulated snorkeling adventures. Learn by finding small surprises and a sea horse race in the kelp bed, operating the spud sub, experimenting with sounds from above and below the waves, and generating underwater sparkle using the sub's disco-ball antenna.
SPUD Safari
Finally, while roaming jungles with MR. POTATO HEAD, enjoy a pretend mudslide or venture inside a cave in search of mysterious objects. Listen carefully to identify sounds in the jungle, discover camouflaged and hidden creatures, and gain a different perspective by using special lenses and cameras to see the world through the eyes of silly birds, bugs and animals.
* Meet and Greet dates and times subject to change without notice. Each session lasts 20 minutes.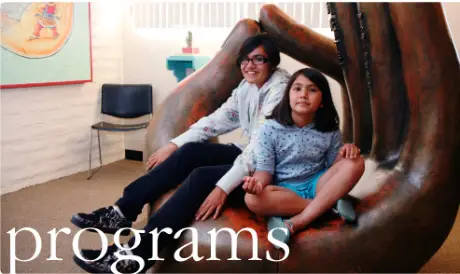 SUMMER ART CAMP ADVENTURES
Featuring Archaeological Digs
Learning through Exploration
Fun, creative and educational experiences connected to Bowers Museum exhibitions.
For youth ages 6 – 12; Monday – Friday, 9 AM – 4 PM; Extended camp hours available.
Archaeological Digs in Kidseum's field camp site conducted in accordance with the Archaeological Institute of America's standards.
Schedule:
Mondays – Fridays, 9 am – 3 pm
(extended camp available)
Plan to embark on our weekly expeditions/adventures!
Adventure 1 – June 20 – 24
Japan: Land of the Rising Sun
Adventure 2 – June 27 – July 1
Egypt: Fearsome, Fascinating Tombs of the Pharaohs (With archaeological dig)
Adventure 3 – July 5 – 8
Island Fantasy: Indonesia, Polynesia & Micronesia
Adventure 4- July 11 – 15
China: Adventures in the Middle Kingdom
(With archaeological dig)
Adventure 5 – July 18 – 22
Art Techniques: Antics and Animation
Adventure 6 – July 25 – 29
Mexico: The City of Palaces
(With archaeological dig)
Adventure 7 – August 1 – 5
Mostly Weird and Wonderful
Adventure 8 – August 8 – 12
Greece: Ancient Cradle of Civilization
(With archaeological dig)
Fees:
$160 per week/ members
$185 per week/ non-members
Presented in collaboration with California State University, Fullerton, Anthropology Department and the Archaeological Institute of America
Camp themes subject to change. Advance reservations required.
Questions? E-mail kidseum@bowers.org or call 714.480.1520.