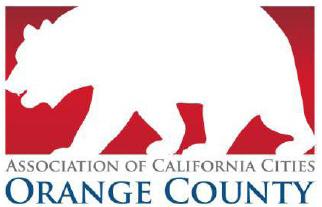 MEDIA ALERT: FOR IMMEDIATE RELEASE, February 9, 2011
Contact Michael Suydam, (949) 981-5008
All-Star Lineup to Launch Association of California Cities – Orange County Thursday Night
WHAT: Inaugural Dinner of the Association of California Cities – Orange County (ACCOC)
WHO: City council and staff members of 23 Orange County cities along with several business, governmental and community organizations that currently comprise the membership of the ACCOC. The program will feature the following presenters:
Mimi Walters, State Senator, 33rd District
Lucy Dunn, CEO, Orange County Business Council
Will Kempton, CEO, Orange County Transportation Authority
Peter Buffa, Former Mayor, Costa Mesa
Curt Pringle, Former Mayor, Anaheim
Robert Ming, Chair, ACCOC
Lacy Kelly, CEO, ACCOC
WHEN: Thursday, February 10, 2011; 6:30 p.m. Reception, 7 p.m. Program
WHERE: Hilton Costa Mesa; 3050 Bristol Street, Costa Mesa, CA
WHY: City leaders will gather to formally launch the Association of California Cities – Orange County. ACCOC is an organization long awaited by Orange County municipal leaders in search of a strong locally-focused advocate and a resource hub for good public policy. At the event, ACCOC leaders will articulate the organizational vision, key initiatives and initial plans for 2011, along with the benefits that members will enjoy throughout the year.
# # #
Lacy Kelly
Chief Executive Officer
Association of California Cities – Orange County
600 South Main Street, #940, Orange, CA 92868 [In the OCTA Building]
ACCOC Office (714) 953-1300 | Fax (714) 953-1302
Visit our website: coming soon | Follow us on Twitter: http://twitter.com/ACCOC