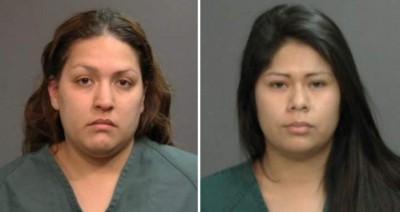 The fatal beating of Kim Pham outside The Crosby in Santa Ana was gang-related, according to attorney Michael Molfetta, who represents Candace Marie Brito, one of two suspects on trial for kicking and stomping Chapman grad Kim Pham to death outside the hipster bar The Crosby, in Downtown Santa Ana.
"There have been some developments in the case that directly implicate the Asians standing in line in terms of gang affiliation," charged Molfetta, according to the OC Weekly. "They were the aggressors, the instigators."
"It changes everything," said Zavala's attorney Ken Reed. "Self defense is always an objective analysis of the reasonableness of a person's actions," according to the OC Register.
Molfetta claims the Asian gang information came from a witness the prosecution has known about since pretty soon after the Jan. 19 incident but that the defense was only recently made aware of the person. One Alfonso Magana, a Marine, told Santa Ana detectives that his girlfriend, known only as Emilia and sought by police as a potential suspect, was getting beaten by Pham when he jumped in to try and save her. At that point, men in Pham's group jumped in, chased after Magana, and tried to beat him up. During the melee, they shouted "You know where you're at!" and shouted out the name of a gang, a gang Magana didn't recognize at the time.
The Register reported the rest of the allegations:
After two men took a fighting stance, Magana said he wanted to leave but Pham grabbed Emilia's hair, took her to the ground and the fight was on. He was hit by eight men from Pham's group and was later chased by them, Magana told detectives.

He said he could see Emilia getting beaten by Pham, describing Pham as holding his girlfriend's hair with one hand and hitting her with the other. Magana said Zavala and Brito were fighting with Pham's other friends and several men chased and tried to attack him. Emilia and Brito eventually came to Magana's aid and hit the men.
I find it hard to believe that Asian gangs were involved as there was only one dead victim and that was Pham.  And as the prosecuting attorney has said before it doesn't matter who started this fight.  What matters is that the suspects did not stop kicking and stomping Pham until she was brain dead.  That savagery is inexcusable.