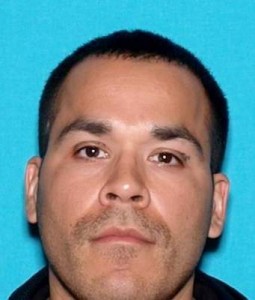 SAPD officers responded to a call of shots fired in the 600 Block North Rosita on Tuesday night at around 8 pm, according to a press release they issued. A male victim was located in the drive way of a residence deceased from a possible gun shot wound.
The victim was identified by SAPD homicide detectives on Wednesday, Feb. 19, as Michael Paul Stanton, a 31-year-old Santa Ana resident.
A videographer at the scene told City News Service police informed him someone got out of a vehicle and shot the man as he was riding a bicycle and that the rider then collapsed in the driveway. A bicycle could be seen on the sidewalk in front of the residence, according to the OC Weekly.
Investigators are trying to determine if the victim belonged to a specific gang, according to SAPD Police Commander Enrique Esparza.