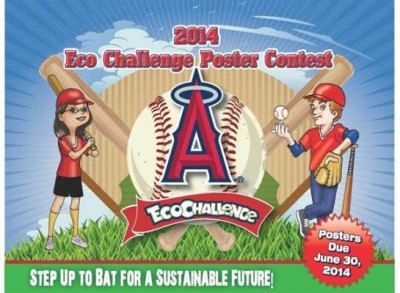 County of Orange and Discovery Science Center Present 2014 Eco Challenge Poster Contest

Celebrate Orange County's 125th anniversary. Step up to bat for a sustainable Eco Future!
The challenge invites boys and girls between the ages of eight and fourteen (8-14) to use their imagination and get creative in designing a unique eco-themed poster. In celebration of the 125th anniversary of the County of Orange, the County is looking for young artists to create artwork demonstrating what the next 125 years will look like if we take the Eco Challenge and work toward a sustainable future.
"The County was pleased to introduce the Eco Challenge poster contest last year and the winners were thrilled with the Angels Bat Kid experience. This year, we're excited about the theme that focuses on the future in honor of the County's past," said First District Supervisor Janet Nguyen. "I look forward to seeing the talent of our local youth." Read more…