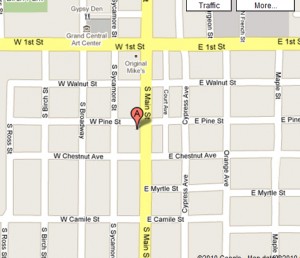 SANTA ANA POLICE STEP UP DUI ENFORCEMENT
If you are planning on drinking too many tomorrow night, at Original Mike's, in Santa Ana, be careful.  The SAPD is going to be conducting a DUI checkpoint on Friday night, April 23, at 300 South Main St., just south of First St.
Be sure to warn any immigrants you know to stay clear of this area tomorrow night!
Here is the SAPD's announcement regarding this DUI checkpoint:
The Santa Ana Police Department will be conducting a DUI/Driver License checkpoint on Friday April 23rd, 2010. It will begin at 7:30 PM and is scheduled to conclude at 1:00AM. It will be conducted in the area of 300 S Main St.
In an effort to reduce the number of persons killed and injured in alcohol involved crashes, DUI checkpoints are conducted to identify offenders and get them off the street, as well as educate the public on the dangers of impaired driving. By routinely conducting these publicized and highly visible DUI enforcement activities, the Santa Ana Police Department believes motorists can be deterred from drinking and driving. Continue reading→