A Santa Ana gas station clerk was beaten during a robbery two weeks ago, and police are seeking a second suspect. One suspect was arrested at the scene. Police are hoping surveillance pictures will lead to the capture of the second suspect and a getaway driver, according to KABC.
Marcos Soriano was working at the station's AM/PM when two men came in about 5:20 a.m. and wanted to buy beer. It is illegal to sell alcohol between 2 and 6 a.m., so Soriano refused. Surveillance footage shows the clerk leading the men outside of the store, and the two suspects try to get back in. Moments later, the pair attacked Soriano, who was struck on the head and kicked in the ribs, according to NBC.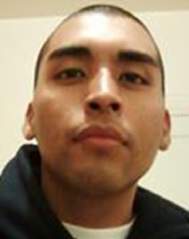 But Soriano grabbed one of the men and wouldn't let go. A customer called 911.  Soriano held on till officers arrived a short time later, and then simply washed himself off and went back to work. In the meantime, the first man had run away. Police are still looking for him, saying his name is Jesus Fuentes, a Santa Ana resident and documented gang member, and he had a female getaway driver, according to KTLA.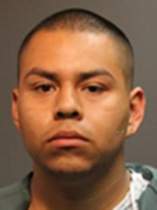 If you have information related to the case, contact Orange County Crime Stoppers at (855) TIP-OCCS.