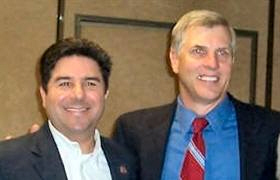 Will Tom Daly become the new Tom Umberg?  (And who knew these two had so much in common!)
Brea blogger Greg Diamond offered a breakdown of the electorate in the redistricted 69th Assembly District today, in a comment he posted here on NSA.  Here is his comment, followed by my own analysis:
Population of AD-69: 465,317.  Population of Santa Ana: 324,528.  So you might think so — but you'd probably be wrong.
Here are the results for the Santa Ana Mayor's race in 2010: Continue reading→