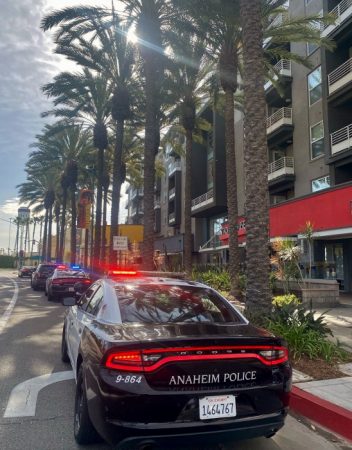 Anaheim PD homicide detectives are investigating a double homicide at the 2100 block of E. Katella Avenue, which is near the Angel Stadium in the area known as the Platinum Triangle.
This morning just before 7 am, APD dispatch received a call of a possible assault in progress occurring inside an apartment in the 2100 block of E. Katella Ave.
Arriving officers located two deceased adult males inside an apartment. Another adult male with minor injuries was located inside the apartment and taken to a nearby hospital for treatment.
Homicide detectives are working to determine the relationship of all involved parties.