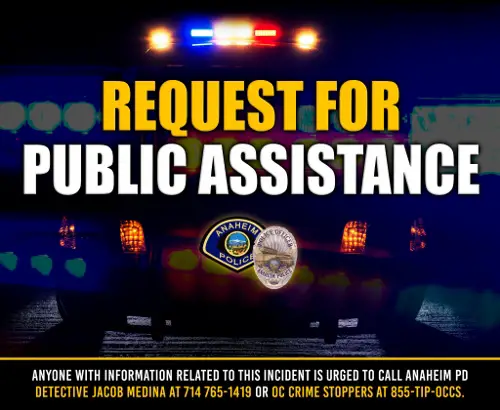 REQUEST FOR ASSISTANCE: ATTEMPTED KIDNAPPING OF A 13-YEAR-OLD STUDENT – Anaheim Police investigators are asking for the public's assistance related to the attempted kidnapping of a 13-year-old student.
On March 31, 2022, at approximately 2:45 p.m., the Anaheim Police Department Communications Center received several calls of a male trying to force a young female into a vehicle in the 2600 block of West Ball Road.
The 13-year-old victim was walking home from Dale Jr. High school when she noticed a male sitting in a parked truck. The male exited the truck, contacted the student, and tried to shove her into the passenger seat of the vehicle. Several witnesses saw what was happening and called the police.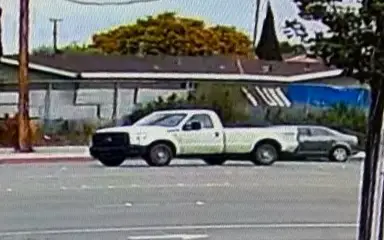 The suspect released the victim and drove away. The victim did not sustain any injuries.
The suspect is described as a male Hispanic, 25 years old, with a thin build, short thin hair, and wearing a grey hoodie.
The suspect vehicle is described as a white pickup truck with a gray tool rack in the bed of the truck, possibly a Toyota Tundra or Ford F150.
Anyone with information related to this incident is urged to call Anaheim PD Detective Jacob Medina at 714 765-1419 or OC Crime Stoppers at 855-TIP-OCCS.