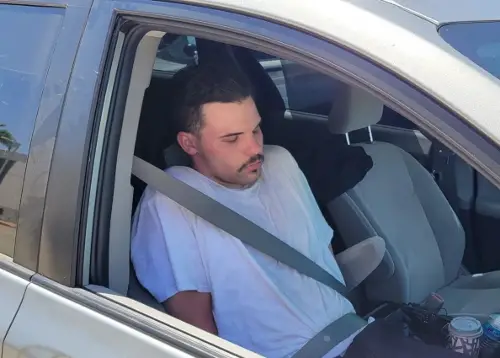 The OCDA reported this afternoon that Ike Nicholas Souzer, Aka: Jacob Souzer, an 18-year-old extremely violent and dangerous subject who absconded release conditions from Santa Ana, has been arrested today. He was arrested in Anaheim.
Souzer was recently released from the Theo Lacy Jail and was supposed to have been under electronic monitoring at a Santa Ana halfway house from the Theo Lacy Facility in Orange. He cut his ankle bracelet and escaped two days ago from the halfway house.
In addition to other charges, Souzer was convicted in December of attacking three correctional officers and was ordered to wear an electronic monitor for the remainder of his sentence which was set to expire on July 9, 2023.
Souzer stabbed his mother, who later died at a hospital, in Garden Grove when he was 13 years old.