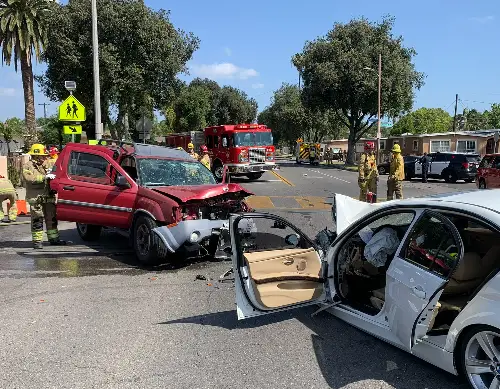 OCFA firefighter paramedics quickly extricated 1 patient and immediately treated/transported a total of 5 trauma patients as part of a head-on traffic collision MCI (Multi-Casualty Incident) at S. Raitt and W. Monte Vista in the City of SantaAna at 10:14 a.m. today.
The crash happened a few blocks east of Monte Vista Elementary School.
The SAPD provided assistance.
The cause of the crash was not divulged.