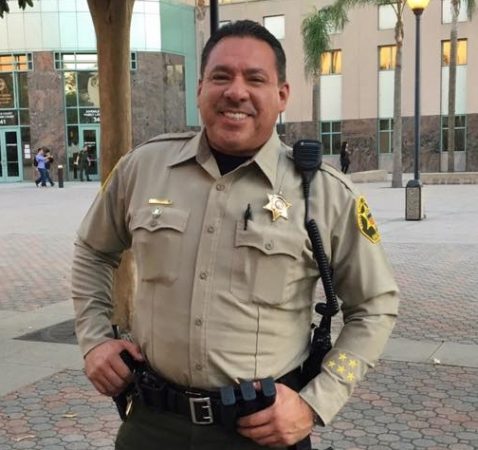 We now have certainty as to who the candidates will be for the 2nd Supervisorial District, which includes Santa Ana and parts of Anaheim, Garden Grove, Orange and Tustin. This seat was carved out to have a Latino majority – however as we saw in Santa Ana's last Ward 3 elections sometimes a candidate can win despite gerrymandering if the vote is split.
The 2nd District candidates include:
Who do you support for the O.C. Board of Supervisors in District 2?
While 52% of the voters in Santa Ana are registered Democrats 42% of the voters are either Republicans or Decline to State voters. The balance of the voters belong to third parties. There are enough Republicans and Decline to State voters in the rest of the 2nd District to make this seat winnable for a candidate who is not a Democrat.
While the seat is majority Latino there are three Latino candidates including Kim Nguyen who is half Latina and half Vietnamese.
This election is also non-partisan so the candidates cannot boast about their party affiliations or endorsements in their ballot statements.
Santa Ana Mayor Vicente Sarmiento was endorsed by the Democratic Party of Orange County however he has spent his Mayoral term bashing the police – that may not sell to the voters at this point.
Seventy-eight percent of voters surveyed in a UC Berkeley Institute of Governmental Studies poll co-sponsored by the Los Angeles Times said that crime has risen statewide over the last year, and 65% said it has increased locally, according to the L.A. Times. Most voters now say that they would support changes to Proposition 47, which reduced some theft and drug felonies to misdemeanors as a way to reduce incarceration rates and save the state money.
Will voters fed up with crime get behind Sarmiento when he bashes the police consistently?
Sarmiento's support is also known to be very thin. He won the Santa Ana Mayor's race in 2020 with only 33% of the vote according to Ballotpedia. Previously he barely won against unknown challengers in 2016 and 2012 when he ran for reelection on the Santa Ana City Council.
In stark contrast to Sarmiento is Juan Villegas a longtime employee of the O.C. Sheriff's Department and former Santa Ana City Council Member. Villegas has actually worked in Downtown Santa Ana, on behalf of the Sheriff's Department, for years. He is not just tough on crime he has also worked tirelessly to keep kids from getting in trouble and has done a lot for crime victims as well.
Iglesias and Dumitru will be fighting for the OC GOP's endorsement at their Endorsement Committee meeting tonight. Dumitru probably has the longest odds of all the candidates. Iglesias was recalled from the Santa Ana City Council a few years ago after tangling with the head of the Santa Ana police union and she came in third in the last Santa Ana Mayor's race. The Democrats will likely attack her for being a Trump supporter although she has not been very partisan and has instead focused mostly on education over the past few years as a former SAUSD Trustee who now advocates for charter schools.
Nguyen is the x-factor in this race as the candidate in the best position to get support from local Vietnamese American voters in the 2nd District. Like Sarmiento she is a liberal Democrat but does not have his negatives. Whether she can get enough funding without the support of her party remains to be determined.
Ballots will be mailed to every registered voter in district 2 starting as early as May 9, and polling places also will open for in-person voting several days ahead of the June 7 election.