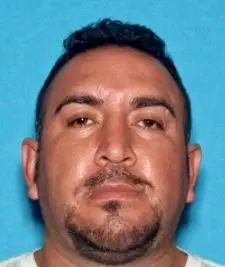 Just looking at a couple having a loud dispute got a Stanton man killed in Anaheim, on March 18. The Anaheim Police however were able to track down the suspect, Adalid Arcigaplancarte, 52, of Anaheim, and he is now in custody.
Jorge Becerra-Vera, 40, of Stanton went shopping at a strip center located at the 1300 block of South Euclid Street on Friday night, March 18, at about 7 p.m. At some point he became aware of a commotion in the strip center's parking lot, according to the Anaheim police.
Becerra-Vera watched as a couple engaged in a shouting match. The pair included Arcigaplancarte, who was having it out verbally with a woman he was involved with romantically.
Who do you support for the O.C. Board of Supervisors in District 2?
Arcigplancarte noticed that Becerra-Vera was watching the dispute. It should be noted that Becerra-Vera did not in any way get involved in the couple's argument. The police went as far as to say that he was not an aggressor in the situation.
For unknown reasons Arcigaplancarte allegedly approached Becerra-Vera and shot him, then fled from the scene.
Becerra-Vera later died at a hospital.
Anaheim police officers were able to track down Arcigaplancarte and arrest him on Saturday, March 19, at about 11:30 a.m., at the 4000 block of South Main St., in Santa Ana.
The police officers found a gun on Arciaplancarte and are trying to determine if it was used in Becerra-Vera's killing.
Arcigaplancarte was booked into the Anaheim Detention Facility for murder and is being held on $1 million bail.