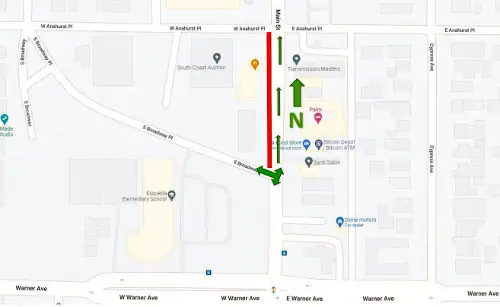 The Southbound lane will be closed on Main Street between Anahurst Place and Broadway Place starting Wednesday, March 23 through March 25, 2022, in order to replace a storm drain in the area. The lane closure will be in place from 8:30 a.m. to 3:30 p.m. each day.
The Northbound lane on Main Street will remain open to access driveways between Anahurst Place and Broadway Place. Please follow detour signage. Access to businesses and residents will be maintained at all times.
We recommend using alternate routes or plan for possible delays since this Southbound lane closure on Main Street will impact traffic flow. We apologize for any inconvenience and thank you for understanding.