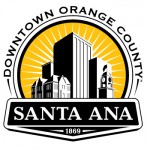 As the year 2011 draws to a close it is time to ponder the top ten issues facing the people of the City of Santa Ana, going into the New Year.
You can vote on your top ten issues here (my top ten follow the poll) – and remember that you can vote for up to three issues:
Loading ...
Here are the top ten issues I think we'll be dealing with in 2012 here in Santa Ana:
City Budget/Possible Tax Increases – Interim City Manager Paul Walters and our City Council have done a great job paring down our city budget deficit, but a year from now we will still be contending with red ink, as some of the fixes have been short term at best.  Will the people of Santa Ana support any new fees or tax increases?  I have a feeling we will be asked to do so either on the June or November ballots.
More Outsourcing of City Jobs/Labor Problems – The SEIU leaders are seeing red due to layoffs and outsourcing – but that's what happens when we have to deal with red ink.  Next on the chopping block?  Probably the Santa Ana Public Library, which could become part of the County of Orange Library System, which we wrote about here; and the Santa Ana Zoo, which should be merged with the Orange County Zoo into a new County Zoo District.  What about our Neighborhood Associations, which at best represent 1% of our residents?  Can we finally stop subsidizing them?  Will they ever learn to stand on their own?
A New City Council? – Mayor Pro Tem Claudia Alvarez is termed out.  Council Member Michele Martinez may be moving on to Sacramento.  Council Members Carlos Bustamante and Vince Sarmiento are up for reelection as is Mayor Miguel Pulido.  In this tough time, all of the incumbents will face a much tougher reelection than usual.  And, as Martinez is finding out, it isn't easy to raise money right now.  Possible new Council Members include SAUSD Trustee Roman Reyna and Planning Commissioner Eric Alderete – and will former Council Member Lisa Mills return to take Martinez' place?  It should be an interesting year to say the least.
The One Broadway Plaza – The path seems clear for developer Mike Harrah to finally start building his One Broadway Plaza office tower.  His opponents scream that life as we know it will end with OBP, but in reality life will go on – but there will certainly be repercussions.  Harrah and the City will have to find a way to keep the local schoolkids safe, with several charter schools located right by OBP, and traffic could be a real problem.  Will Broadway and Main St. become one-way streets?  It could happen!
The PBID/Downtown Santa Ana development – The City Council kicked the can on this issue until next Spring, but sooner or later they will have to deal with the PBID.  It is not a fair tax on many of the small businesses in Santa Ana – although the PBID has done some good with regard to cleaning up the Downtown and making it safe. The fairest thing to do would be to hold a new PBID election, absent former City Manger Dave Ream's shenanigans.
Our Public Parks and Bike Trails – Santa Ana Parks and Rec Agency Director Gerardo Mouet has done a good job with a limited budget and constant budget cuts but we are still woefully short on park space.  The good news is that Latino Health Access is building a new park in the downtown area, that is funded by state grants.  And if we can finish the Santiago Creek bike trail, which is being hung up by a handful of NIMBYs in Fisher Park, our residents will be able to bike ride all the way to Irvine Park.  Now if we could only build a dog park – and there are plenty of options – we might be getting close to what residents in Orange, Tustin and Irvine already enjoy.
The homeless and the foreclosure crisis – It was 43 degrees this morning when I took my wife to work.  Imagine being homeless in those conditions!  The County of Orange has really dropped the ball here.  But the City of Santa Ana hasn't been much better.  We lead the County in foreclosures and in homeless residents.  Shouldn't we at least have a City Commission empaneled to explore solutions?
Public Utilities and Energy Issues – We already have the highest water rates in the County.  With the ongoing budget crisis, I can only imagine what might be in store for us.  Have we done enough as a city to save power?  Are we working closely with the SAUSD and the Rancho Community College District and big local businesses such as the O.C. Register to promote more energy savings and water conservation?
Crime and Public Safety – Forbes recently named Santa Ana as the Fourth Safest City in the U.S.  Can our police department keep that up despite the ongoing budget crisis?  Why hasn't our city joined so many other Orange County cities in making it illegal for registered sex offenders on Megan's List to go to our public parks?

Education

 – While some progress has been made at the SAUSD – we still have a very low graduation rate and the County's highest dropout rate.  Will new SAUSD Superintendent Thelma Melendez de Santa Ana get the job done?  We can only hope so.  And budget cuts continue to plague Santa Ana College.  Will they be able to add enough classes to keep up with massive demand?
Other top issues include who will rise up to challenge Republican Supervisor Janet Nguyen?  And will the Republicans find someone to run against U.S. Representative Loretta Sanchez now that OUSD Trustee John Ortega has backed out of the race?  And what about jobs and our local economy?  Lastly, will the City Council move to hire a permanent replacement for former City Manager Dave Ream?  Add your own thoughts as to our top issues as comments and be sure to vote in our poll.
Have a Happy New Year!