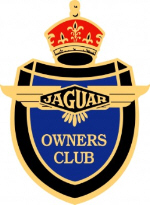 Press Release, for Immediate Release
Media Contact: Ned Madden, Rodheim Marketing Group, 949/547-0143
January 8, 2012, 10:00 am to 11:30 am
SANTA ANA, Calif.—Lyon Air Museum, a premier Southern California showcase for vintage military aircraft and automobiles, will host dozens of classic Jaguar vintage sports cars as part of a "Cars & Cockpits" event scheduled for Sun., Jan. 8, 2012, from 10-11:30 a.m. at the facility, located on the west side of the runway at John Wayne Airport in Orange County. (NOTE: Weather permitting).
The cars will be driven by members of the Jaguar Owners Club of Los Angeles (www.lajagclub.com). Love for the Jaguar automobile is the common bond that brought together a group of enthusiastic Jaguar owners in 1955 to form the Jaguar Owners Association International. The next year the name was changed to the Jaguar Owners Club (JOC). The club was incorporated in 1957 and became affiliated with Jaguar Clubs of North America. The JOC has approximately 400 members.
Viewing the automobiles in the Museum parking lot is free of charge. Regular Museum admission prices (see below) will be in effect.
"The Jaguar marque is well regarded among automobile lovers and the Museum welcomes members of the JOC of Los Angeles with their collection of eye-catching sports cars that made the Jaguar name famous,'" said Mark Foster, president of Lyon Air Museum. "The XK120 was a breakthrough both for Jaguar and post-WWII sports cars, so it will be fun to see some of the remaining 120s in mint condition."
Jaguar Cars Ltd., known simply as Jaguar, is a British luxury car manufacturer headquartered in Whitley, Coventry, England. Jaguar was founded by Sir William Lyons in 1922 as the Swallow Sidecar Company, which originally made motorcycle sidecars before evolving into passenger cars. The name was changed to Jaguar after WWII, when the distinctive "leaping Jaguar" mascot was introduced.
The Jaguar XK 120 of 1949 developed into the XK 140 and XK 150, and the E Type (or XKE in the U.S.) of 1961. Today, the company's flagship model is the Jaguar XJ, a full-size luxury sedan.
The company has had major success in sports car racing, particularly in the Le Mans 24 Hours, which it won in the 1950s and later in 1988 and 1990. In the 1999, Ford decided that Jaguar would be the corporation's Formula One entry. In 2004, the F1 team was sold to Red Bull energy drinks and became Red Bull Racing.
The 30,000-sq.ft. Lyon Air Museum opened in Dec. 2009. The Museum has on exhibit some of the world's rarest operational aircraft and vehicles. Included among a variety of military vehicles and motorcycles on display are an original 1939 Mercedes-Benz Model G4 Offener Touring Wagon used by Adolph Hitler in Germany and Poland until it was seized by the French Army at the war's end, a 1941 Cadillac Series 62 Convertible Sedan (the last four-door convertible produced by Cadillac) formerly owned by New York socialite Princess Diane Eristavi, and a 1947 Lincoln Continental Cabriolet featuring a long front "bonnet " that gracefully conceals a potent V12 engine.
Lyon Air Museum is located at 19300 Ike Jones Road, Santa Ana, CA 92707. P: 714/210-4585. F: 714/210-4588. Email: info@lyonairmuseum.org. Web: www.lyonairmuseum.org.
Hours of operation are daily from 10 a.m. to 4 p.m. Admission rates: General admission–$12; Seniors and Veterans–$9; Ages 5-17–$6; Under age 5—Free. Groups of 10 or more–$1 off each visitor. Pre-arranged school groups—Free.
###