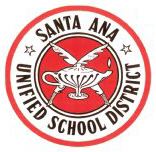 We Care. Get Help. [SAUSD Mental Health Assistance Awareness Video] from sausdnews on Vimeo.
Santa Ana Unified School District Releases 'We Care' Video to Encourage Students to Seek Help
(January 30, 2018) – The Santa Ana Unified School District recently debuted a new video titled "We Care" to show support for SAUSD students who may be experiencing stress and going through a difficult time.
The video features the Board of Education, Superintendent Dr. Stefanie Phillips, staff, and students telling viewers: "We Care. Get Help."
It's a proactive measure to let students know that they can reach out to staff members to ask for help, and is also a way to inform students that the District has resources and contacts available to help them.
The video release and other related outreach efforts that will debut in 2018 are the district's response to a 21% increase nationwide in suicide rates among those 16 and younger, and to AB 2246, a bill signed into law that requires the adoption of suicide prevention, intervention, and follow-up plans by California school districts serving students in grades 7-12.