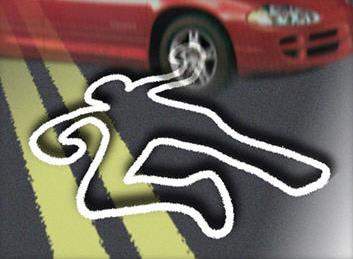 Santa Ana Police Department
UPDATE – The Sig Alert has been lifted as of 6 p.m.
Advisory: SAPD Traffic Investigators Respond To Fatal Collision – Vehicle vs. Pedestrian
SAPD Traffic Investigators currently working on a fatal traffic collision of auto vs. pedestrian on the 800 Block of E. McFadden Avenue. Suspect is in custody.
A Sig Alert has been declared for both directions on McFadden Avenue to Standard Avenue for the next 4 hours (until about 6:30 p.m.). Note that both Madison Elementary School and Kennedy Elementary School are located nearby these streets.
###
UPDATE: the victim has been identified as Marcello Bisarello, a 24-year-old resident of Santa Ana.  The driver who hit him has also been identified, as Jaime Ramon Horta, a 55-year-old who was arrested at the scene of the accident on suspicion of vehicular manslaughter and DUI after failing a field sobriety test, according to the O.C. Register.