FOR IMMEDIATE RELEASE: February 21, 2018
RETIRED U.S. ARMY COLONEL & FORMER FEDERAL PROSECUTOR TOM UMBERG ANNOUNCES CANDIDACY FOR STATE SENATE
Also Announces Endorsements From U.S. Congressman Lou Correa, State Assemblyman Tom Daly, Santa Ana Mayor Miguel Pulido, State Senator Betty Karnette (Ret.), and former Long Beach Mayor Robert Foster
SANTA ANA – U.S. Army Colonel (Ret.) & former Federal Prosecutor and State Assemblyman Tom Umberg announced today that he is running for State Senate to represent California's 34th Senate District.
"I am running for State Senate because I believe that our community needs a strong fighter in Sacramento who will stand up to President Trump and his Administration on important issues like health care, immigration, energy, the environment, civil rights, education, and consumer issues," said Umberg who previously represented the cities of Anaheim, Garden Grove, Santa Ana, and Westminster during three terms in the California State Assembly.
Umberg also announced that his candidacy has been endorsed by U.S. Congressman Lou Correa, State Assemblyman Tom Daly, Santa Ana Mayor Miguel Pulido, State Senator Betty Karnette (Ret.), and former Long Beach Mayor Bob Foster.
"When Tom served in the Legislature, he was a leader in cutting through partisan bickering to achieve results," said former State Senator Betty Karnette of Long Beach who served with Umberg in the California Legislature. "He had an impact."
Tom Umberg is a retired U.S. Army Colonel who has served in Korea with the 2nd Infantry Division, with NATO forces in Italy, and as a paratrooper with the U.S. Army Special Operations Command, U.S. Army Special Warfare Center, and XVIIIth Airborne Corp. As a JAG officer, he tried over 50 felony cases in Korea, Italy, and the United States.
He was recalled to active military duty in 2004 as a war crimes prosecutor, and in 2009-10 to lead the U.S. military effort to attack corruption within the Afghan Army and Police, for which he was awarded the Bronze Star for meritorious service in a combat zone.
As a federal criminal prosecutor he had a 100% conviction rate, trying numerous white collar, civil rights, and gang cases. He successfully tried over 100 cases to verdict or judgment, including complex matters involving health care, real estate, work place harassment, construction defects, and protection of employee pension plans.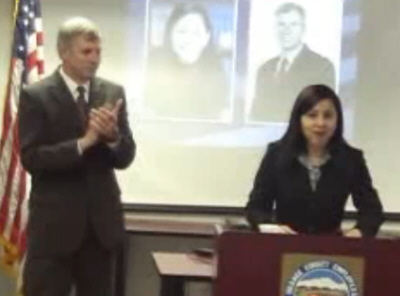 Tom Umberg served three terms in the California Legislature representing central Orange County. While in the State Assembly, he successfully authored and secured legislative passage of 76 new state laws, brought more than $563 million in state and federal grant funds into Orange County, and assisted more than 2,500 individuals with government red tape and state bureaucracy problems.
In 1997, Umberg was selected by President Bill Clinton to serve as Deputy Director of the White House Office of National Drug Control Policy (ONDCP). In this capacity he was responsible for the development and coordination of United States policy to reduce the supply of illegal drugs, including negotiation and coordination with foreign governments to enhance U.S. counter-drug intelligence and interdiction. In 2011, he was also appointed Co-Chair of the U.S. State Department's Public Private Partnership for Justice Reform in Afghanistan.
Umberg is a founding partner of Umberg Zipser LLP and previously served as a partner at both Morrison & Foerster and Manatt, Phelps & Phillips. He is a member of the Board of Directors of the National Association of Drug Court Professionals and is Chair of the Veterans Treatment Court Committee.
Tom is married to Brigadier General (Ret.) Robin Umberg. They met while they were on active duty in Korea. "Tom and I have been proud to serve our country together for over 60 years combined — in the United States and overseas," said Robin Umberg.
#####