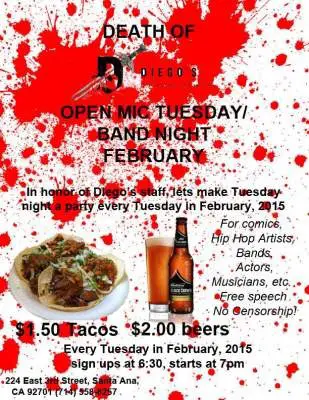 Death Of Diego's Open Mic Tuesday/Band Night! February, 2015
As you may have heard Diego's restaurant is shutting down, so in February we really need to celebrate the good memories we have had. The food has been awesome, the drink specials were great and the staff always nice and friendly.
We will have 2 bands every week and open mic for any kind of expression, no censorship.
$1.50 Tacos
$2.00 Beers
Diego's Downtown SA is located at 224 E 3rd St, in Santa Ana.