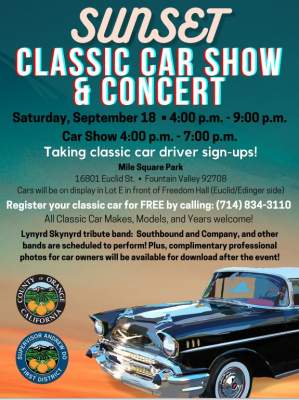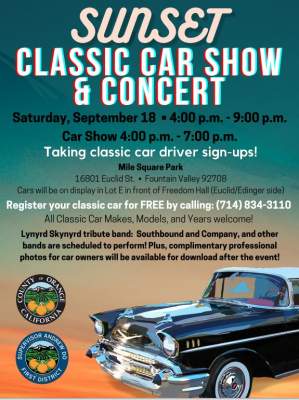 Save the date! The Sunset Classic Car Show and Concert will be held at Mile Square Park, in Fountain Valley, on Sep. 18, from 4 pm. to 9 p.m.
The Classic Car car show will run from 4 p.m. to 7 p.m. The cars will be on display in Lot E, in front of Freedom Hall on the Euclid and Edinger side of the park. Register your Classic Car by calling 714-834-3110. Complimentary professional photos for the car owners will be available for download after the event.
A Lynyrd Skynyrd tribute band, Southbound and Company, and other bands, are also scheduled to perform at this event.