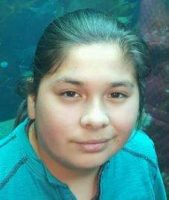 Costa Mesa Police Department
Alert: Missing Child: CMPD requesting public assistance
UPDATE – This missing young man has been located. The Costa Mesa Police Department reports that he is now home and safe.
The Costa Mesa Police Department is searching for a missing 12-year-old autistic male, Diego Garcia, from the 1200 block of Adams Ave. in Costa Mesa.
He was last seen by his parents last night, April 4, 2017, at approximately 9:00 p.m. It is believed that he might have been spotted by an OCTA bus driver in area of South Coast Drive and Harbor Boulevard at about 3:30 a.m. this morning.
Garcia has long black hair, possibly in a ponytail, is wearing a red t-shirt, blue pajama pants, and blue tennis shoes.
Instructions:
Anyone with information on his whereabouts please contact Detective Sevilla at 714.313.2784.
El Departamento de Policía de Costa Mesa esta buscando a Garcia, un niño autístico, de 12 años de edad, quien esta perdido. Garcia vive en la cuadra de 1200 de Adams Ave. en Costa Mesa. La ultima vez que sus padres lo vieron fue ayer alrededor de las 9 de la noche, el 4 de abril, 2017.
Se cree que un conductor de OCTA lo vio hoy en la área de South Coast Drive y Harbor Boulevard alrededor de las 3:30 de la mañana.
Garcia tiene el cabello negro y largo, posiblemente lo tiene en una cola de caballo. Tiene puesto una camiseta roja, pantalones de pijama de color azul, y zapatos de tenis azules.
Si alguien tiene información sobre donde pudiese estar Garcia, puede comunicarse con el Detective Sevilla al 714.313.2784.