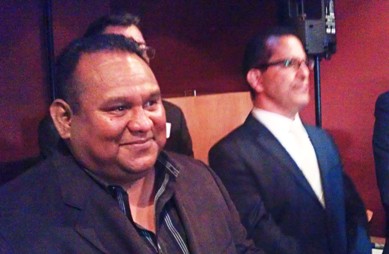 Santa Ana Council Member Sal Tinajero has dropped out of the Santa Ana Mayor's race.  The remaining candidates include:
Mayor Miguel Pulido
Council Member David Benavides
Analyst/Production Manager George Collins
Minuteman/Office Specialist Lupe Moreno
Retired engineer Roy Alvarado
CSUF student Miguel Angel Briseno
Click here for ongoing updates on the candidates, from our City Clerk, Maria Huizar.
With Tinajero out of the Mayor's race, I am all in with Mayor Pulido.  I am looking forward to doing to Benavides what we did to Amezcua two years ago.  And in two years I can guarantee that Benavides will lose his seat on the City Council.