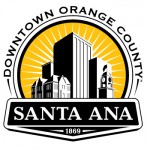 UPDATE: This post has been read 299 times as of August 13, at 11:30 pm.  But only one Santa Ana Council candidate has been forthright enough to answer the questions posed below.  Remember that on Election Day – if candidates don't want to tell us where they stand on the issues that matter then they don't deserve our votes!
Santa Ana City Council candidates usually run on pithy slogans and empty posturing – but as our city continues to struggle with budget issues, having essentially kicked the budget can down the road, it is time for our Council candidates to face the music – and tell us what they think about the issues we face in our city today.
I am challenging our Council candidates to answer these questions, right here on this blog.  Take note voters – the candidates who choose not to answer don't deserve your votes, period.
Readers – if you would like to pose any additional questions please submit them as comments to this post.  Let's see which candidates actually are going to be transparent about what they stand for.  Here are my questions:
Will you vote to raise taxes, assessments or support new bond measures (property taxes)?
Do you support continuing the unethical PBID tax that takes money away from some Downtown Santa Ana businesses so other businesses can market themselves at their expense?
Do you support outsourcing more city jobs to save money or would you prefer to save union jobs that overpay city workers?
Will you vote to allow public funds to continue to be spent supporting Com-Link and the Neighborhood Associations – even though that money could be better spent on our libraries, parks and youth programs?
Will you consider other uses for the Santiago Park Lawn Bowling Center, which is used by perhaps three Santa Ana residents and a plethora of residents from other cities, such as Anaheim and Garden Grove?
Do you support the completion of the Santa Ana creek bike trail that is being opposed by NIMBYs in Fisher Park and Floral Park?
Do you support efforts by a few artists and Occupy activists to keep new churches out of Downtown Santa Ana?
Do you support Prop. 215, the California ballot measure that made medical marijuana legal and will you work to make medical marijuana clinics legal in Santa Ana?
Do you support looking into whether or the not the Orange County Sheriff might be able to save us money by running our police department?
Do you support hiring a new Chief of Police so that our City Manager won't have a conflict of interest?
Will you oppose red light cameras and work to remove them from our city?
Will you support opening our public libraries later during the week, in the afternoon, so they can stay open on Sundays – allowing our children to have somewhere to go on weekends to do their homework?
Do you support the concept of City Council members picking City Commissioners who actually live in their wards so, for example, commissions won't be dominated by residents of ward 3?
Will you appoint city commissioners who openly express anti-immigrant or anti-Mexican views?
Will you vote to support the construction of high rise buildings in areas that currently lack such structures?
Will you lower pet license fees to reflect fees charged by surrounding cities and the County of Orange?
Will you support lowering business license and planning fees to reflect fees charged by surrounding cities?
Do you support taking the car allowance away from Council Members and making them use their own cars or take the bus to get to city meetings?
Do you support appointing qualified residents to regional commissions and boards, such as the OCTA Board, and local water and sanitation boards, instead of padding City Council Members' pay by always appointing them to these bodies?
Do you think we are doing enough to help our homeless residents?
Let's see which council candidates are actually willing to tell us where they stand on these and other issues.  If they refuse to do so that will be very telling indeed.