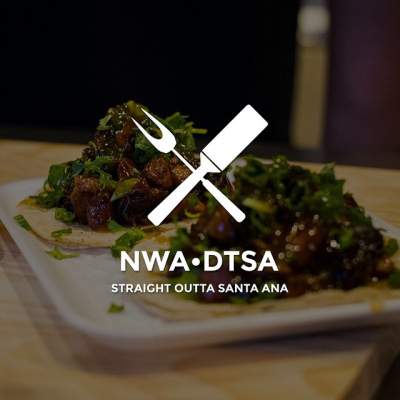 The Ninjas With Appetite Asia-Mex Food Truck has opened a restaurant at 5th and Broadway, located at 318 W. 5th st., in DTSA.
Their dishes include like home-brewed teriyaki sauce drizzled over grilled beef, wrapped in a tortilla with garlic fried rice and cilantro.  They also offer Yummy Bowls, Tasty Teriyakos, and  "Nacho" Average Teriyaki.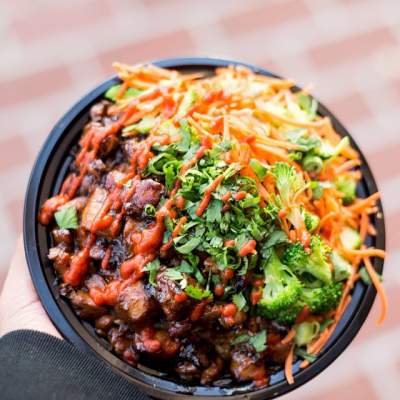 Their Yelp reviews are mostly positive.  One Yelper did note that they don't offer Tapatio, which doesn't seem right.
You can expect to spend about eight dollars for a burrito.
Click here to check out their Facebook page.