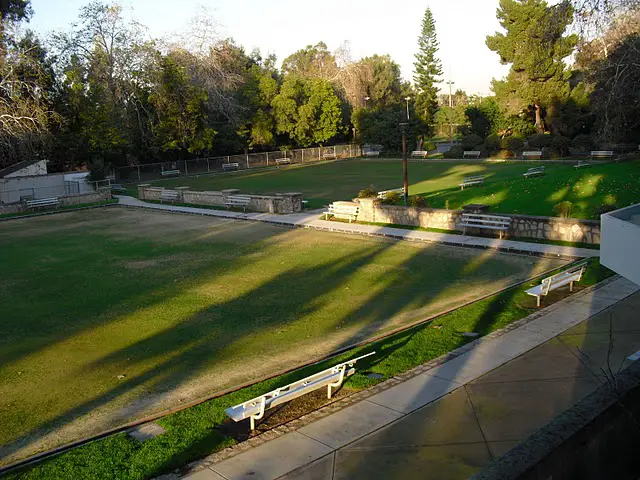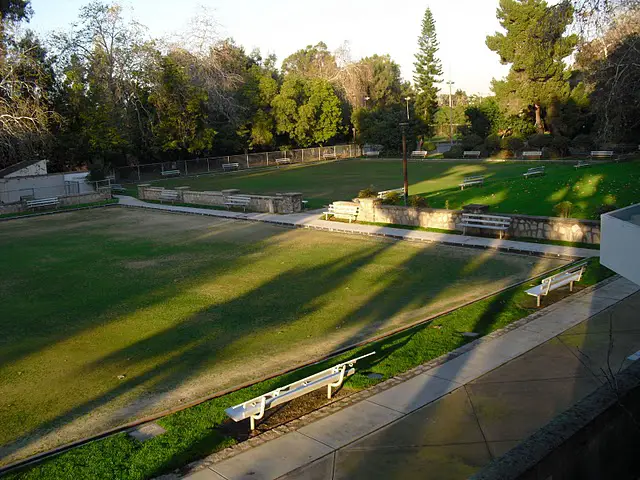 If cost is the issue, the City of Santa Ana could turn the little-used Lawn Bowling Center into a dog park for less than $10K
I was invited to attend tonight's Santa Ana Parks and Recreation Commission meeting, by the Santa Ana Parks and Recreation Agency's director, Gerardo Mouet.  His staff unveiled their dog park feasibility study tonight, to the Commissioners.  The results were a mixed bag.
Mind you that the proposal tonight was merely to study the idea of a dog park – not to actually commit to building one.  Nevertheless, at least two of the Commissioners already had their minds made up to oppose the feasibility study.
Commissioner Julie Stroud was the first one to attack the idea.  She said it was too expensive – even though my own research found that the City of Costa Mesa dog park is in the black, to the tune of $24,000, and it is run by a non-profit board.  Stroud cited the $258,000 spent by the City of Mission Viejo on their dog park.  That information was sent to the Commissioners by part-time Santa Ana resident and government worker Thomas Gordon, who announced this week that he is running for Ward 6 on the Santa Ana City Council.  Click here to read Gordon's email message to the Parks and Rec Agency.
Gordon and Stroud failed to note that the City of Mission Viejo is known for wasting tax money in ridiculous fashion.  They also spent $300,000 on a Rose Parade float!  Their last Mayor, Lance MacLean, was in fact recalled this year, in part because of his wastesful ways.  Red County, the blog Gordon writes for, supported MacLean.  Continue reading→