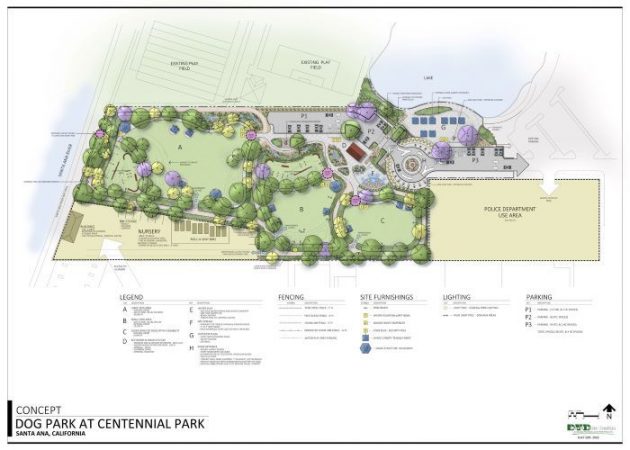 The city of Santa Ana is hosting an in-person community meeting to review the final concept design for the first dog park in Santa Ana on Saturday, September 17, 2022 at 9:30 a.m.
The final concept design showcases the ideas the community requested. The meeting will take place at the Reservations Office at Centennial Park, 3000 W Edinger Ave.
Who will you vote for in the Santa Ana Mayoral Election in November?
The future dog park will offer two separate off-leash spaces for small and large dogs to roam free as well as a space for older dogs or dogs with disabilities. Park benches will be constructed throughout the site along with shade components.
Other improvements will include a splash pad, security lighting, drinking fountains with pet bowls, waste bag dispensers, irrigation, dog play/agility features, and drought tolerant planting.