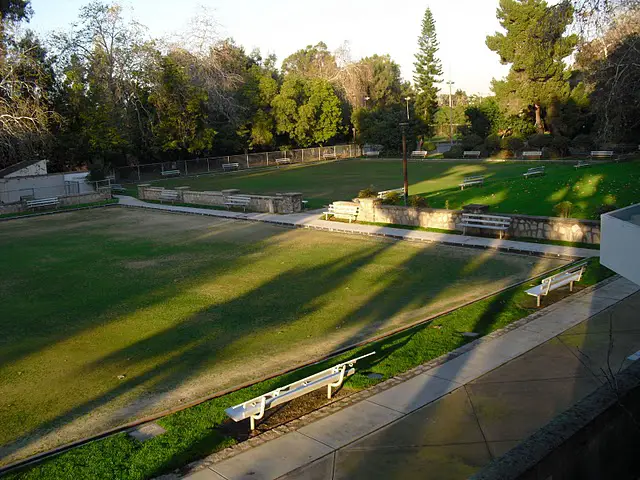 If cost is the issue, the City of Santa Ana could turn the little-used Lawn Bowling Center into a dog park for less than $10K
I was invited to attend tonight's Santa Ana Parks and Recreation Commission meeting, by the Santa Ana Parks and Recreation Agency's director, Gerardo Mouet.  His staff unveiled their dog park feasibility study tonight, to the Commissioners.  The results were a mixed bag.
Mind you that the proposal tonight was merely to study the idea of a dog park – not to actually commit to building one.  Nevertheless, at least two of the Commissioners already had their minds made up to oppose the feasibility study.
Commissioner Julie Stroud was the first one to attack the idea.  She said it was too expensive – even though my own research found that the City of Costa Mesa dog park is in the black, to the tune of $24,000, and it is run by a non-profit board.  Stroud cited the $258,000 spent by the City of Mission Viejo on their dog park.  That information was sent to the Commissioners by part-time Santa Ana resident and government worker Thomas Gordon, who announced this week that he is running for Ward 6 on the Santa Ana City Council.  Click here to read Gordon's email message to the Parks and Rec Agency.
Gordon and Stroud failed to note that the City of Mission Viejo is known for wasting tax money in ridiculous fashion.  They also spent $300,000 on a Rose Parade float!  Their last Mayor, Lance MacLean, was in fact recalled this year, in part because of his wastesful ways.  Red County, the blog Gordon writes for, supported MacLean. 
I found it ironic that Gordon was opposed to the dog park study.  Gordon makes enough money, as a building inspector at the L.A. Unified School District, to maintain two homes – one here in Santa Ana and a second in Denver, Colorado.  I am not sure if he is registered to vote in both states, but if that were the case, it would of course be a felony.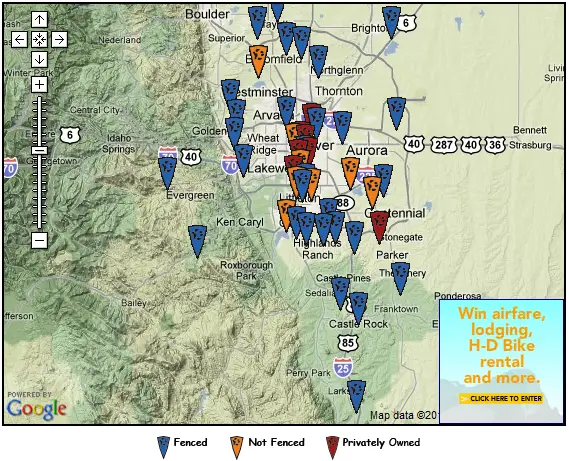 There are a lot of dog parks in Denver, Colorado, where Santa Ana resident Thomas Gordon maintains his second home
What I do know however is that Gordon actually pays to fly his dog to Denver every time he goes out there.  And when in Denver they often frequent the many dog parks in that city.  Take a look at the graphic above.  The Denver area enjoys dozens of dog parks, which presumably Gordon has made ample use of.  But he doesn't want his fellow residents in Santa Ana to enjoy themselves at their own dog park.
Stroud also mentioned, in her very negative comments, that she was concerned about using up open space.  I am sensitive to that concern, but as student Commissioner Jonathan Espinoza pointed out in his comments, the Lawn Bowling Center is barely used by local residents.  Most of the time it is literally locked up and locals are not allowed to set foot on that land.  Maybe five Santa Ana residents lawn bowl.  In contrast, there are over 11,000 licensed dogs in our city.
Stroud insisted that it was okay for out of town residents to use our parks.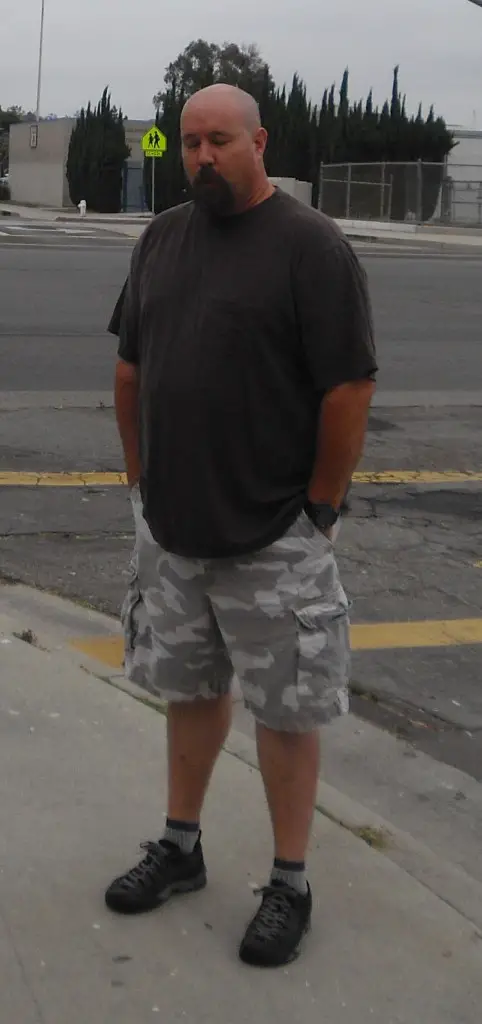 City Council candidate Thomas Gordon has the money to fly his dog to Denver, where there are many dog parks, but he doesn't want our residents to have a dog park in Santa Ana
In contrast, the dog parks I visited in Costa Mesa and Irvine are always packed with happy residents and their dogs.  Dog parks are not a waste of space at all.  They are great outdoors fun.
Two other Commissioners, Frank Acosta and Max Madrid, said that as taxpayers and dog owners they would very much like to see a dog park in our city.
Another Commissioner, Kenneth Nguyen, suggested building the dog park on the old Pacific Electric right of way, but Tish Leon pointed out that the City is already planning to build a light rail system there.
Leon, like Stroud, was opposed to the idea of studying the feasibility of a dog park.
Tish Leon didn't do very well when she ran for the Santa Ana City Council in 2006
Leon ran for the Santa Ana City Council in 2006, in Ward 2.  She came in last place, out of four candidates, with 9% of the vote, according to Smart Voter.  Rumor has it that she took out a second mortgage for $40,000 and spent that money on her failed campaign.  It is small wonder then that she is rather bitter now and not prone to supporting new ideas that might actually benefit the people of our city.
Leon also came in fourth place in 2008, when she ran for the Democratic Party of Orange County's Central Committee, in the 69th Assembly District, according to Smart Voter.
I pointed out to Leon the fact that our city is very densely populated and it is the youngest city in the County of Orange.  Many of our residents don't have yards and need somewhere to go to enjoy outdoor recreation with their dogs.  This didn't seem to register with Leon.
That's Julie Stroud, in the red.  Gordon is in the back, hiding from my camera.
Stroud's opposition to wasting money is a new trait for her.  She has in the past supported efforts to barricade French Park, to keep Latinos out.  That project was stopped and overturned when the ACLU successfully sued the City of Santa Ana.  Stroud also supports efforts by French Park resident Debbie McEwen to buy a historic home from a landlord who rents to Mexicans.  They actually want to use scarce city money to effectively displace poor Latinos.
And Stroud was a big supporter of spending millions of taxpayer dollars to create the Santa Ana Artists Village, which is mostly of benefit to out of town visitors who come to the art openings to eat free snacks then promptly leave town. 
But she doesn't want our residents to have a dog park to call their own.  Amazing.
Stroud did admit tonight that she and her husband Glen rescue greyhounds.  I wonder how many of these dogs they have in their ample backyard?  The city only allows three dogs per household.  I am sure they wouldn't break this law, but then again who knows?
Luckily the Santa Ana Parks and Recreation Commission is merely an advisory body.  The Santa Ana City Council can and frequently does overturn their decisions.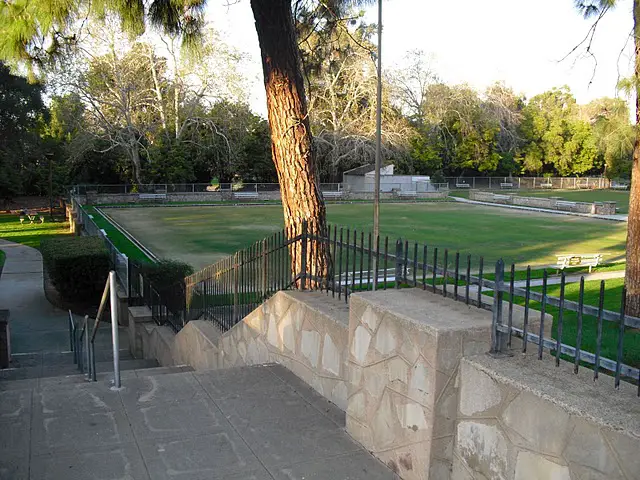 We could have a world class dog park at the Lawn Bowling Center for under $10K
The feasibility study will look at many city parks as sites for the dog park.  However, I continue to maintain that the best site for a dog park is the Lawn Bowling Center at Santiago Park.  It is already fenced and it already has benches.  It could be converted into a dog park for less than $10,000 – and we could raise most of that via donations and grants. 
Moreover, we have over 20,000 unlicensed dogs in town.  Since only licensed dogs will be able to use the dog park, we will be able to convince more folks to license their dogs – which will mean getting them their shots and getting them fixed.  The extra revenue from these licenses will actually result in the dog park raising considerable money for the City of Santa Ana's general fund, which funds our parks!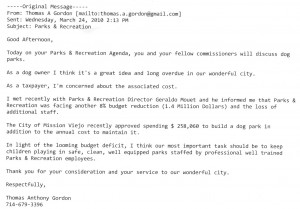 Thomas Gordon's Anti-Dog Park E-mail.  Click here to read the PDF version.
I will close with this thought.  If Stroud and Leon are truly this worried about wasting money, I am sure they will be willing to serve on this City Commission without being paid to do so.  Currently they are paid a generous stipend and they are fed free dinners by the City of Santa Ana.  And no less than a half dozen well paid City administrators attend the meetings, on the clock. 
In fact if Stroud and Leon really want to save money for our parks, they ought to cancel this Commission and just let the City Council handle these issues.  That will save the City of Santa Ana about $500,000 a year.  Why you could build quite a few dog parks with that money!
If you support the concept of a dog park in Santa Ana, now is the time to let your voice be heard!  Be sure to contact our City Council Members right away.  Click here to contact the Santa Ana City Council.  You can contact City Manager Dave Ream's assistant, Mark Lawrence, at MLawrence@santa-ana.org.
You can also contact Gerardo Mouet, the Director of the Santa Ana Parks and Recreation Agency, by clicking here.
If you want to learn more about Thomas Gordon's City Council campaign, click here.