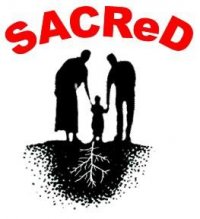 Join SACReD for a Community Day of Action, where hundreds of Santa Ana residents and community members will come together to celebrate community pride, culture, history, and neighborhood roots.
Event: Community Day of Action in Santa Ana
What: Festival
Start Time: Sunday, March 28 at 11:00am
End Time: Sunday, March 28 at 5:00pm
Where: Garfield Elementary School
Santa Ana residents want a healthy community, a good future for children and families, where they are a part of building that future. Proposed plans about the neighborhood will be highlighted all day: cultural and historic preservation, open space, affordable housing, protection for small businesses and all workers, safety, but most importantly being at the table when important decisions are being made about their future.
Keynote speaker will be America Bracho, Executive Director of Latino Health Access. Ms. Bracho will speak on a Community Benefits Agreement for the benefits of a Neighborhood and all the residents of Santa Ana.
Arts & craft
Food
Entertainment
Informational booths
Santa Ana Collaborative for Responsible Development (SACReD) includes residents, individuals, and organizations: El Centro Cultural de Mexico, Chicanos Unidos, Friends of Lacy, Kennedy Commission, Latino Health Access, Logan Neighborhood, Orange County Congregation Community Organization (OCCCO), Orange County Communities Organized for Responsible Development (OCCORD), Orange County Dream Team, Public Law Center (partial list).