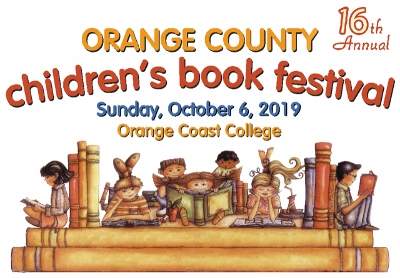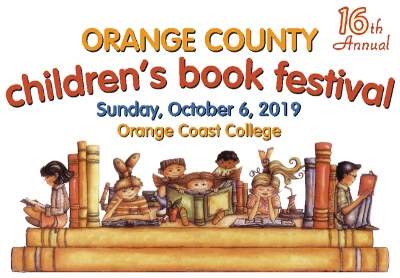 NBA Legend, Academy Award Winner, and New York Times Bestseller Kobe Bryant will be appearing at the 16th annual Orange County Children's Book Festival, set for this Sunday, October 6, from 9:30 a.m. to 4 p.m., at Orange Coast College, located at 2701 Fairview Road, in Costa Mesa. Click here for maps and directions. The event and the parking is free!
This free event will be highlighting 90 published authors, 12 studio illustrators and 60 literacy loving exhibitors all coming to interact with Southern California families.

The Orange County Children's Book Festival's mission is to inspire children with the love of books and the joy and reading and this mission is accomplished with the help from all the Festival's participants.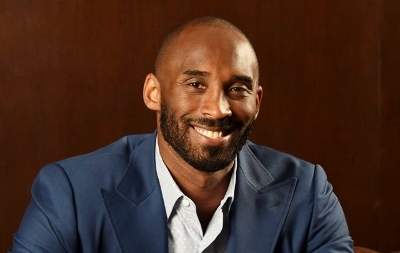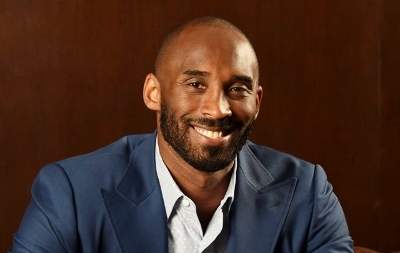 Bryant will be sharing his passion for books from the Main Entertainment Stage. Other celebrities include Little Women: LA Reality TV star Elena Gant and notable astrophysicist David A. Aguilar.
As with every year, the Festival features six stages with author and illustrator presentations and storytelling along with puppet show performances. The popular animal stage is being sponsored by the San Diego Zoo and will be showcasing animals from the Zoo and books written about some of their animals, too.
Throughout the day the S.T.E.A.M. Stage presentations will delight space and science lovers. Along with other notable presentations the S.T.E.A.M. Stage is fortunate to have David A. Aguilar the internationally recognized astronomer and author of non-fiction books designed for space learners of all ages. David is the former Director of Science Information at the Harvard- Smithsonian Center for Astrophysics in Cambridge, MA. He left Harvard in 2015 to join NASA's New Horizons Mission special media team on the historic Pluto Flyby Mission. Now David spends much of his time traveling as a Smithsonian Science Lecturer and Harvard World Tours Expert Study leader, and has crafted stellar astronomy experiences across the globe from Kazakhstan to Easter Island to Antarctica.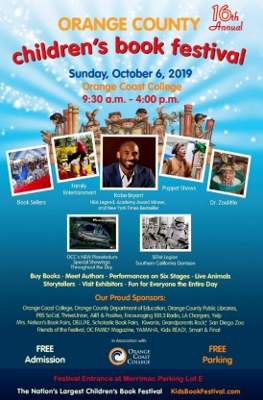 The Main Entertainment Stage features family friendly entertainment.
Festival favorites returning are Dot Comm Dancers – Orange County
School of the Arts, Danza Azteca Xochipilli – Segerstrom Center for the Arts Company Kids – Orange County Song & Dance Sparkelina – a Kinderwise Production. The All American Boys Chorus is a new performance this year singing beautiful show tunes and classic favorites.
The Orange Coast College planetarium and aquarium will be open to the
public and present young family shows at the Festival. Food vendors will be selling hot dogs, pizzas, Mexican Food, hamburgers, chicken fingers, shaved ice, and organic vegan food, too.