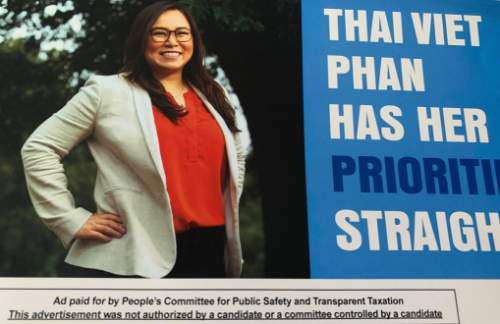 We already posted about the Santa Ana Police Officers Association money that is funding mailers for the Thai Viet Phan campaign for Ward 1 of the Santa Ana City Council. Now it turns out there are more special interests jumping on board her campaign, as reported on the Santa Ana Stands Up Facebook page.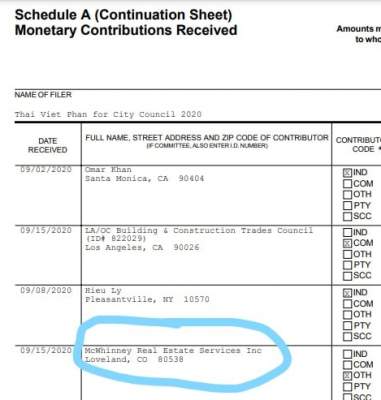 Phan's backers include the Chase Family, which led the gentrification charge in downtown Santa Ana that displaced quite a few Latino-owned companies; and phan has also received contributions from McWhinney, the developer that aimed to buy off the Willowick Golf Course in a closed session, with little community input.
Turns out McWhinney has also been lining the pockets of the Garden Grove City Council Members, hoping to convince them to see Willowick to them. However the Willowick Golf Course was not sold because the Garden Grove City Council violated the Surplus Land Act.
Garden Grove City Council Member Kim Nguyen endorsed Phan today and that figures as Nguyen has sided with McWhinney.
Other contributors to Thai's campaign include Nguyen's boyfriend, Santa Ana City Councilman David Penaloza and other special interest groups.
The puppet master making all these arrangements is Santa Ana City Councilman Phil Bacerra.
Bacerra, who is half-Filipino, was the first Asian-American elected to the Santa Ana City Council in decades. I cannot blame him for trying to get another Asian-American onto the City Council as well but getting dark money from scurrilous developers is the wrong way to do it.
We have endorsed Cynthia Contreras for Ward One.