Four people were killed and two others injured in a series of robberies and stabbings that started in Garden Grove and ended in Santa Ana on Wednesday evening, Aug. 7, according to the O.C. Register.
Undercover Garden Grove police officers located the suspect's vehicle, a silver Mercedes registered in his name, in the parking lot of a 7-Eleven on Harbor Boulevard and 1st Street, and called for backup, according to ABC News.
The crime spree began at an apartment complex at the 12000 block of Jentges Avenue, in Garden Grove. Police officers responded to a burglary report at 4:09 p.m. As they were going about their investigation they received another call regarding a robbery at a house at 1304 Chapman Ave.
Witnesses saw a silver Mercedes at that residence. Police investigators now believe that the car was driven by the man who had broken into the apartment earlier.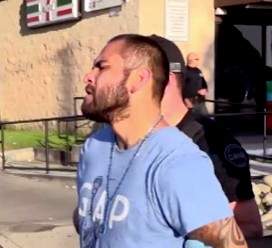 The police ended up back at the apartment complex after they got more calls at 5:04 p.m. regarding two men who were stabbed. The police found a dead man at the balcony of the apartment. A second victim was found inside and taken to UCI Medical Center, but he also ended up dying.
The police then got another call regarding a robbery at a check-cashing business at 12845 Harbor Blvd. The suspect then struck again down Harbor Boulevard as he robbed an insurance business. A female employee at the insurance business was seriously injured.
The suspect was not done yet. He then robbed a Chevron gas station near Harbor Boulevard and Banner Drive. During that robbery he almost severed a man's nose from his face in a vicious attack.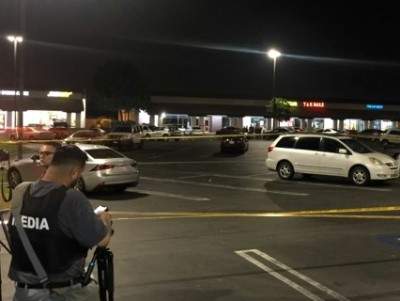 Remarkably the police still had not caught the suspect. However at 6:15 p.m. the police spotted the Mercedes at a 7-Eleven near Harbor and 1st. The suspect stabbed a security guard there and stole his gun. That security guard also died.
At that point the SAPD got involved as their police officers made contact with the suspect and finally arrested him. He was not identified but the police did announce that he is 33 years old.
The police also told the media that another stabbing had taken place previously at a Subway restaurant across the street. In that attack both a security guard and a restaurant employee died.
According to officers all four people killed in tonight's stabbing spree in Garden Grove and Santa Ana were male Hispanics, according to Fox News.
With all the focus on guns of late we all overlooked how dangerous knives can be.