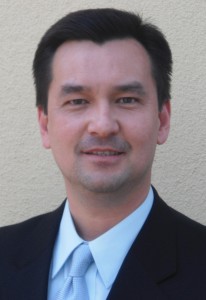 The OC GOP finally has a chance to pick up the 69th Assembly District – but they surely won't be able to do that behind uber-conservative Robert Hammond, who already lost to incumbent Jose Solorio in 2010.  So why else might they run?
One name I keep hearing is that of O.C. Assistant Clerk to the Board of Supervisors Hugh Nguyen, a thirty year resident of Santa Ana.
Nguyen previously ran against Tom Daly for the office of O.C. Clerk-Recorder, last year.  Nguyen got over 97,000 votes in that contest, according to Smart Voter.  Daly won that race, but he is now looking to abandon that office to run for Solorio's seat in the 69th Assembly District.  
Does the 69th A.D. have enough Vietnamese votes to put Nguyen over the top?  That is tough to say – but I can say that a lot of Vietnamese Americans have been moving into the district over the past five years.  Many of the homes foreclosed upon in Santa Ana have in fact been bought up by Vietnamese Americans.
Nguyen would figure to do well with GOP white voters and with independents.  He is a moderate but is fiscally conservative.  He has a lot of supporters in the GOP, and he is also popular with many area Democrats.
Nguyen graduated from Santa Ana public schools and he is married to a Latina.  He even speaks some Spanish.  He still works at the County of Orange and he also helps his uncle to run a very popular Lee's Sandwiches, in Santa Ana.  His business experience would serve him well as a candidate for the State Assembly.
It might actually help Nguyen if Hammond stayed on the ballot, to bleed white votes away from Daly.