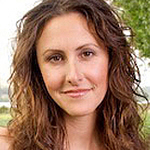 FOR IMMEDIATE RELEASE: OCTOBER 10, 2011
CONTACT: JENN STARNES, 949-724-6574
What's Cooking at the Great Park?
Free workshops show you how to grow your own produce and create fresh, healthy meals.
IRVINE – The popular What's Cooking at the Great Park? free food demonstration series returns for a second savory season starting with Salad-Making 101 with Chef Jenny Ross on Saturday, October 15 at noon. The demonstration follows the Salad Bowl Garden Workshop at the Great Park Farm + Food Lab at 10:00 a.m.
All in one day, learn how to grow your own greens in your garden and how to use the greens to create fresh, homemade salads. The cooking demonstration is part of the Great Park's Health and Wellness programs that encourage a healthy, active lifestyle.
The day starts with Master Gardener Kay Havens at 10:00 a.m. demonstrating how to grow beautiful salad blends using Asian greens. Then Jenny Ross, a pioneering spirit of the raw-foods movement since 2000 and owner and executive chef of the living-foods restaurant 118 Degrees in Costa Mesa, will demonstrate a dressing recipe, and talk about ways to use greens to create fresh homemade salads.
The next What's Cooking at the Great Park? demonstration will be featured at the Great Park Pumpkin Harvest October 22. Chef Sharone Hakman will demonstrate fall produce dishes during this community event. Chef Hakman is a recent finalist on the hit TV cooking competition show Master Chef. On November 5 Chef Linda Lewis Elbert will show you how to integrate seasonal herbs into your cooking during Fresh Herbs and Fall Cuisine, at noon at the Farm + Food Lab. This cooking demonstration follows the Gifts from the Garden Workshop at 10 a.m., focusing on how to create a three-herb plant pot, perfect for gift-giving.
The Orange County Great Park is located at Sand Canyon and Marine Way, and can easily be reached by the 5 or 405 freeways. For more information, visit http://www.ocgp.org/events or call (866) 829-3829.
About the Great Park
The Orange County Great Park, with its 1,347-acre master plan, is the focal point of the redevelopment of the publicly-owned portion of the 4,700-acre former Marine Corps Air Station, El Toro. The Great Park features an iconic tethered helium balloon that rises 400 feet in the air, providing an aerial view of Park development. Other features include the Carousel, Farm + Food Lab, Kids Rock Playground, Palm Court Arts Complex, North Lawn recreation area and historic Hangar 244. The South Lawn lighted soccer fields and Community Garden will be added in 2012. For more information, please go to www.ocgp.org.
###