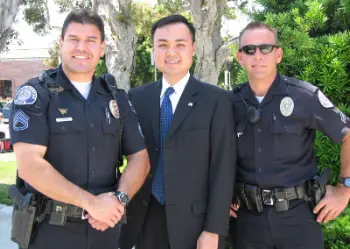 Most Santa Ana residents live in the 69th Assembly District, but a few, on the west side, live in the newly created 72nd Assembly District.  This new district includes the following cities: Westminster, Fountain Valley, Garden Grove, Los Alamitos, Seal Beach, a portion of Huntington Beach, a portion of Santa Ana, and the unincorporated county island of Midway City.
Yes – this district includes quite a bit of Little Saigon – and it also encompasses Vietnamese communities in Fountain Valley, Santa Ana and other parts of the district.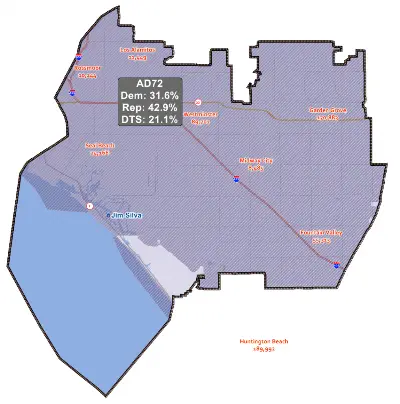 With that in mind, you have to figure that Westminster Mayor Pro Tem Tyler Diep, one of two Republicans vying for the seat, is the favorite.  Professionally, Diep serves as Senior Advisor to the State Board of Equalization, an agency that is charged with collecting sales tax. In this position, he is responsible for minority business outreach and public affairs.  Click here to check out Diep's Facebook page.
The other Republican candidate is Huntington Beach Councilman Matt Harper.  He used to be Supervisor Janet Nguyen's Chief of Staff.  He is now a Public Affairs manager for the County of Orange.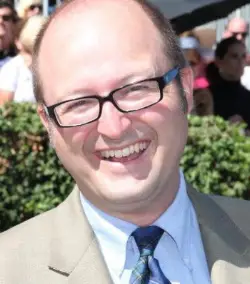 According to Harper's press release announcing his campaign, "Prior to his work at the County of Orange, Harper worked as a Realtor® for Star Real Estate and now holds a broker license from the California Department of Real Estate."  I wonder how many foreclosures Harper had a hand in?
The Red County blog is not too pleased that Harper is running for the Assembly, as they are concerned that the Huntington Beach City Council may end up dominated by Democrats.
Harper embarrassed himself earlier this year when he voted to support a measure that would have resulted in the posting of DUI offenders labeled "habitual" by the City of Huntington Beach, on their Facebook page.  The problem?  Harper didn't tell anyone that he was arrested for driving under the influence a few years ago, when he was a member of the Huntington Beach Union High School District's Board of Education.
Here is what the Surf City Voice reported about Harper's arrest:
On Dec. 19, 2004, at about 1:30 in the morning, Harper was arrested by the HBPD on Beach Blvd. and Bishop Street in the city of Westminster and then booked in the Huntington Beach City Jail for driving under the influence and being well over the blood alcohol concentration limit (BAC), according to court records. Harper was serving as an elected member of the board of the Huntington Beach Unified High School District at the time.

When contacted by the Voice, Harper spoke willingly about the incident and acknowledged that on the night he was arrested he had eaten but also downed seven alcoholic drinks between the hours of 6 p.m. and 1 a.m.
Harper's arrest is reminiscent of Westminster Councilman Andy Quach's 2009 DUI arrest – which included his car hitting a power pole in Westminster.  While Quach was ridiculed on all the local political blogs, Harper's arrest was not reported at the time.  In fact one of the charges against him was dropped.  He later plead not guilty to the second charge and that was dropped to, and eventually expunged from his record.  It was essentially covered up – until Harper's Facebook vote.  That measure failed.
Click here to check out Harper's Facebook page.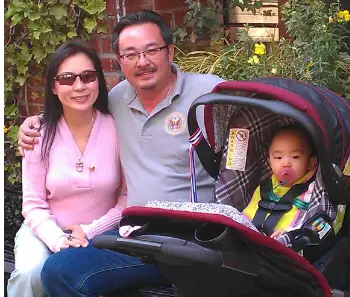 The only Democrat in the race is a guy named Joe Dovinh.  He is married to Republican Garden Grove Councilwoman Dina Nguyen.  The Little Saigon Insider blog, which is published by an ally of Supervisor Janet Nguyen, praised Dovinh in a blog post.  It may be that Nguyen talked him into running so as to split the Viet vote and give Harper, her former Chief of Staff, the edge in the open primary.
At any rate, Dovinh is an afterthought in this race.  The 72nd is dominated by the Republicans, who make up 42.9% of the electorate.  The Democrats have 31.6% of the electorate and Decline to State Voters comprise 21.1% of the district.