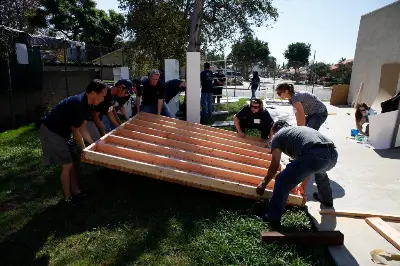 What started as an underutilized, rundown building is now an inviting space that will host a variety of community, education and workforce programs thanks to the work of more than 100 ARAMARK volunteers.  They gathered together on Oct. 27, from 10 am to 3 pm, at The Salvation Army Santa Ana Community Center, located at 1710 W Edinger Ave, in Santa Ana.
In a single day, the volunteers completely transformed the Salvation Army Santa Ana Community Center, which serves more than 1,250 people monthly. The refreshed space now boasts a fresh coat of paint, a community garden and outdoor recreation space. But perhaps most importantly, volunteers created functional and attractive workforce readiness rooms that will provide members of the community, which has the second highest unemployment rate in Orange County, with the space and tools to train for and find jobs.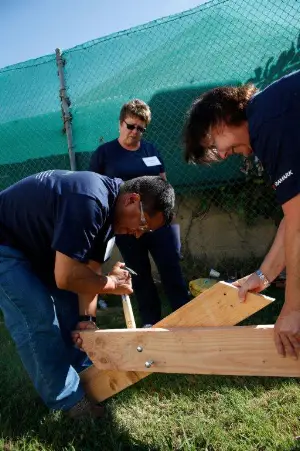 ARAMARK's partnership with the Salvation Army of Southern California is part of ARAMARK Building Community, the company's signature philanthropic and volunteer program, which enriches the lives of families by strengthening local community centers.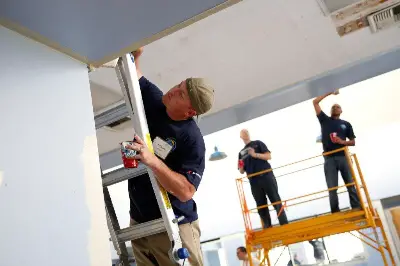 Under beautiful, sunny skies, the volunteers started their day with a series of exercises intended to let them get to know their fellow volunteers and get them excited about the day. And excited they were.
"Today has been an inspiring day for ARAMARK employees, who offered their energy and skills to make this day with the Salvation Army of Southern California, a success," said Brad Drummond, president and chief operating officer of ARAMARK Uniform Services in Burbank. "We look forward to continued work with the Salvation Army, offering our employees' expertise in to address the needs of this community."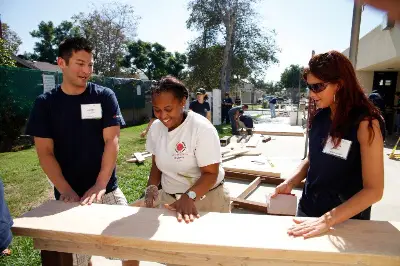 "ARAMARK has been a critical partner in helping us address the need for job-related training and programming in this community," said the Salvation Army's Major Antonio Horta. "This is the fourth community center renovation we've worked on with ARAMARK, and we're looking forward to developing programs with them that will help us continue to help this community prosper and thrive."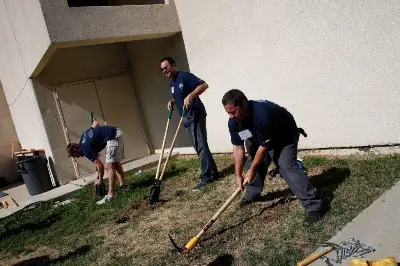 Looking ahead, ARAMARK volunteers will assist with ESL and workforce readiness programs at the center. Additionally, next month, for the fourth year in a row, ARAMARK volunteers will help the Salvation Army of Southern California prepare and serve the annual Feast of Sharing Thanksgiving dinner for more the 2,000 people in need in the Los Angeles area.