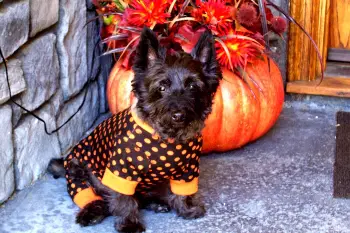 Looking for fun things to do on Halloween, in and around Santa Ana?  Here you go!
1. Halloween Costume Party at the Westfield MainPlace Mall
On Saturday, October 29th, from 1pm to 4pm join Westfield MainPlace for a spooktaclular afternoon of free, family Halloween fun.
Activities include:
Pumpkin Decorating
Face Painting
Halloween Trivia & Entertainment
The chance to win several Westfield MainPlace gift cards worth up to $250.
Look for us on level 1 in Macy's Women's court.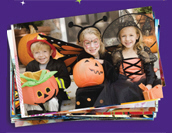 2. A Boo-tiful Gift from Shutterfly
Shutterfly lets you share your Halloween memories with friends and family.
Pick up your coupon for 50 free 4×6 prints at the Westfield Concierge booth through October 31st.
Offer ends November 30th.

3. 2nd Annual Voices of the Macabre at Bowers Museum
Saturday, October 29, 1:30 PM
Once a year when the moon is full we turn into the Boo-wers Mausoleum and invite our lively patrons to this delightfully deadly diversion. Excerpts from Bram Stoker's Dracula, Edgar Allan Poe's The Raven, Stephanie Meyer's Twilight and Shakepeare's Macbeth are read aloud along with other ghostly tales of love lost, murder and revenge. Wear your best afterlife apparel and you might just win the chance to escape!
Halloween @ Kidseum
Sunday, October 30, 1:30 – 3:30 PM
Tricky treats, scary stories, eerie art projects and a creepy costume contest will keep the little-est hobgoblins happy this Halloween!
REVOLTINGLY RELATED EVENTS
Target Free First Sunday at Bowers Museum
Sunday, November 6, 10 AM – 4 PM
Featuring The Day of the Dead Family Festival  & George Newnam's Casa de Calaveras

4. Boo at the Zoo, at the Santa Ana Zoo on Oct. 22, 23, 18, 29, 30, from 5:30 pm to 8 pm, rain or shine.
This family-friendly costumed extravaganza will bring FUN, SAFE, trick-or-treating in a "Merry not Scary" Zoo atmosphere, with educational animal presentations, storytelling, and entertainment throughout the evening, with a grand finale costume parade!
For the older kids, we also offer "Teen Scream," a haunted house filled with thrills and chills. This ghoulish attraction has a separate entrance, but is included with the price of admission.
$12/person (only $6/FOSAZ Member) ages 2 & up.  Children under 2 free.  Join the Zoo as a FOSAZ Member to get the half price by clicking HERE.
Admissions are good for any night!  Admissions available at the front entrance on the night of the event.
Advance admissions are available only at this website. AVOID THE LINES at the gate and buy online and enter at will-call on the night of the event!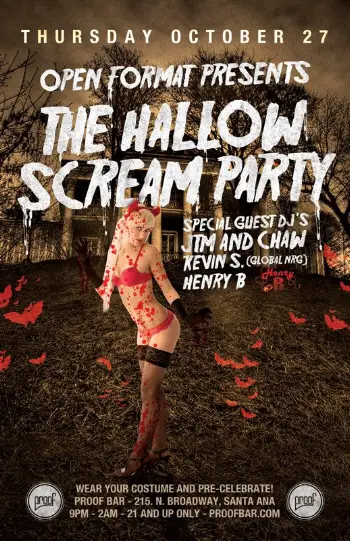 5. Open Format Presents: THE HALLOW SCREAM PARTY @ Proof Bar on Thursday, October 27 at 9:00pm – October 28 at 2:00am.
Get in costume and on the dance floor for the pre-halloween dance party!
Talent will begin with Henry B, followed by the amazing Kevin S. spinning some up beat tech house, and finally ending with a bang with their special holiday performance, JTM & Chaw.
Henry B. – 9:30 – 10:30pm
Kevin S. – 10:30 – 12:00am
JTM & Chaw – 12:00 – CL
Hold on to your costumes because its going to be a banger!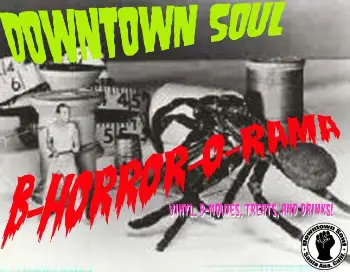 6. Downtown Soul, at Bistro 400, on Friday, October 28 at 9:00pm – October 29 at 2:00am
B-HORROR NIGHT
WITH GHOULS AND DANCING FOOLS!!!
TRIM YER CLAWS AND WEAR YER SWEETEST THREADZ BECAUSE IT'S THAT TIME AGAIN!!!
DOWN TOWN SOOOOUUUUL!!!!
SPINNING VINYL SOUL, MOTOWN, NORTHERN SOUL, ROCK-STEADY, JAMAICAN OLDIES, AND REGGAE
CLIFTON WEAVER (AKA) DJ SOFT TOUCH
PAULA WELLER
DJ ON TARGET
RAS SAL W/ JUNOR FRANCIS
Dress up and you'll be in store for a sweet treat! 😉
$5.00 COVER@ DOOR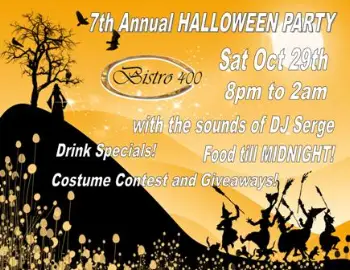 7. The Bistro's 7th Annual Halloween Party!!! @ Bistro 400 on Saturday, October 29 at 8:00pm – October 30 at 2:00am.
WOW!! Our 7th Halloween Party!! Always FUN!!! D.J. Serge transforms our place into the BISTRO HAUNT!!!! Food till Midnight, Drink Specials, Costume Contest and Giveaways!!!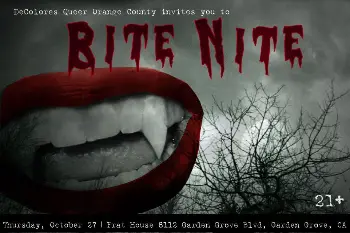 8. BITE NITE: HALLOWEEN FUNDRAISER at Frat House Bar & Nite Club, located at 8112 Garden Grove Blvd., in Garden Grove, on Thursday, October 27 at 9:00pm – October 28 at 2:00am.
Join DeColores Qoc for our 2nd Annual Halloween Party Fundraiser: BITE NITE!!!
Enjoy some drinks, music, dancing, and much more at Frat House Bar & Nite Club.
Don't miss out on fabulous costumes and the chance of winning $100 cash prize + more!!
$7 – with costume
$10 – with out costume
Door opens at 9 p.m.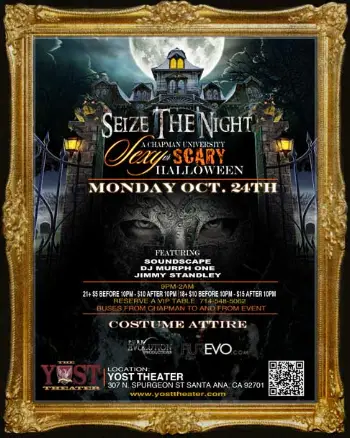 9. Pure Evolution, Jimmy Phu, KJ Owens, Taylor Gunnin Present: Seize the Night: Chapman Sexy or Scary Halloween Party at the Yost Theater on MONDAY, October 24, from 9 pm to 2 am.
Featuring:
Soundscape
DJ Murph One
 Jimmy Standley
10. DeluxPro + Comotion + Yost Theater Present: Freak Fest , The Biggest Halloween Massive in Orange County
Featuring:
Macavelli
Klash
Tempo
Balcony: (Hip Hop)
Goodlife // Bait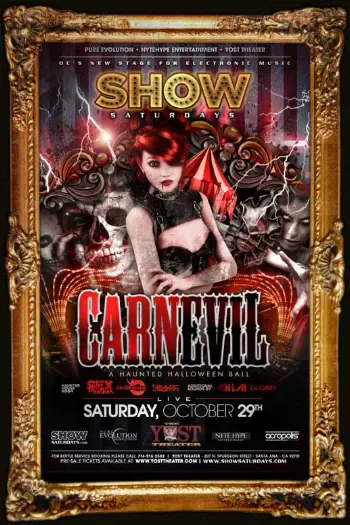 11. Pure Evolution + NyteHype Entertainment + Yost Theater Present: Carnevil A Haunted Halloween Ball
Featuring:
Sat 10/29, Doors: 10:00 pm
21+up • $15 / $20 / $25 Door
Learn More: ShowSaturdays.com
VIP Seating & Bottle Service Reservations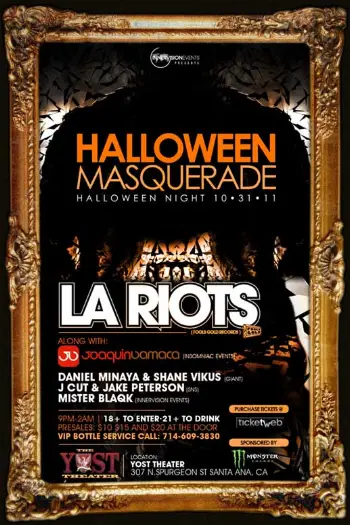 12.  Innervision Events Presents: Halloween Masquerade at the Yost Theateron  Mon 10/31, Doors: 9:00 pm
LA Riots (Fools-Gold Records)
Joaquin Bamaca (Insomniac Events)
Daniel Minaya & Shane Vikus (Giant)
J Cut & Jake Peterson (SNS)
Mister Blaqk (Innervision Events)
18+up • $10 / $15 / $20 Door
VIP Seating & Bottle Service Reservations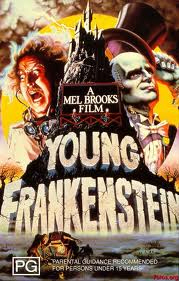 13.  YOUNG FRANKEINSTEIN! The Movie on  Wednesday, October 26, 2011, 7:00 PM, at the Regency South Coast Village, located at 1561 W Sunflower Ave, in Santa Ana.
Put the candle back….
What hump?
Walk this way….
"Damn your eyes!!" "Too late"
Too many classic lines in this great movie!!
Meet at the lobby at 7, may do a happy prior when we get closer!!! Get tickets at the door.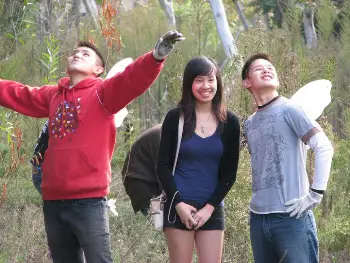 14. Halloween Habitat Howl-pers at Santiago Park! on 10/29/2011, 9AM to 12PM
Come assist Back to Natives in restoring habitat for animals at the Santiago Park Nature Reserve in Santa Ana! Wear your favorite Nature themed costume for a chance to win a prize! See photos of last years event HERE. We meet at the Reserve once a month to remove weeds, cast native seed and plant native plants (depending on the season). Bring gloves, sunscreen, a re-usable water bottle filled with water, hat, and closed toed shoes. RSVP: volunteer@backtonatives.org
15. Halloween Karaoke Costume contest and Party! on Monday at 10:00pm – Tuesday at 2:00am @ Proof Bar