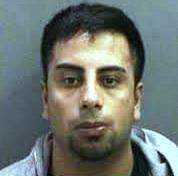 Orange County District Attorney Press Release
For Immediate Release
Case# 14NF1995
October 17, 2014
MAN SENTENCED TO 30 YEARS TO LIFE IN PRISON FOR SEXUALLY ASSAULTING TWO GIRLS BETWEEN AGES 9 AND 12 AFTER MEETING THEM AT CHURCH AND BEFRIENDING THEIR FAMILIES
SANTA ANA – A man was sentenced today to 30 years to life in state prison for sexually assaulting two girls between ages 9 and 12 after meeting them through church and befriending their families. David Elifar Verduzco, 35, Santa Ana, was found guilty by a jury Oct. 1, 2014, of three felony counts of lewd acts upon a child under 14, one felony count of sexual penetration with a child 10 years or younger, one misdemeanor count each of child annoyance and disorderly conduct. The sentencing enhancement allegations for substantial sexual conduct with a child and lewd acts on multiple children were found true.
At the time of the crime, Verduzco was a parishioner of Agape House of Prayer in Anaheim, where he was a worship team leader and gave electronic keyboard lessons. The defendant met both of the victims and their families at the church and befriended them.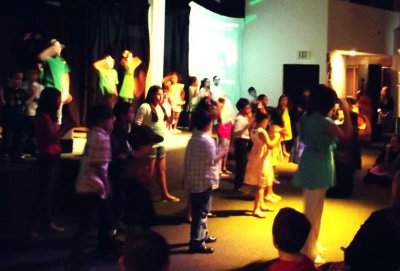 Between Jan. 1, 2011, and Sept. 27, 2011, Verduzco gave 12-year-old Jane Doe #2 keyboard lessons. During the lessons, the defendant kissed her on the cheek and inappropriately touched the victim's thigh. Verduzco also sent Jane Doe #2 inappropriate text messages to her cell phone.
On Aug. 28, 2011, after befriending 9-year-old Jane Doe #1's family, Verduzco began babysitting Jane Doe #1 and two other little girls while Jane Doe #1's parents were at the hospital. After putting the two youngest girls to bed, Verduzco digitally penetrated Jane Doe #1 in her bed.
The Tustin Police Department, who investigated this case, recovered a deleted video recording from the defendant's cell phone that was taping video while positioned underneath Jane Doe #2's skirt while she was singing and playing the keyboard.
At the sentencing today, Jane Doe #1 and the father of Jane Doe #2 delivered an impact statement to the court. Jane Doe #1 said in part, "You were really close friends with my family and now it's hard to trust anyone now. The way I feel now is that I'll be scared forever and I don't want to remember this at all when I get older."
The father of Jane Doe #2 described the defendant as a wolf who disguised himself as a sheep to prey on victims.
Senior Deputy District Attorney Jana Hoffmann, formerly of the Sexual Assault Unit, and now Assistant Head of Court in the Harbor Justice Center, is prosecuting this case.
###
Tony Rackauckas, District Attorney
401 Civic Center Drive West
Santa Ana, CA 92701
Contacts:
Susan Kang Schroeder
Chief of Staff
Office: 714-347-8408
Cell: 714-292-2718